The Best of Everything
Encyclopedia Entry • Films Main
Paris
1926
Critics' Reviews • Our Reviews • Movie Posters • Lobby Cards • Misc. Images
Click here to see photos from the film.
---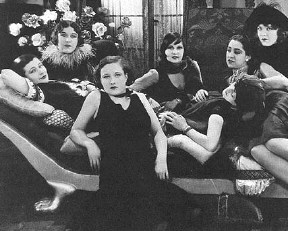 MGM Silent. 67 minutes (6 reels). US release: 5/24/26.
Not available on VHS or DVD.
Cast: Charles Ray, Joan Crawford (as "The Girl"), Douglas Gilmore, Michael Visaroff, Rose Dione, Jean Galeron.
Credits: Story: Edmund Goulding. Titles: Joseph Farnham. Director: Edmund Goulding. Camera: John Arnold. Editor: Arthur Johns. Art Direction: Romaine de Tirtoff Erte. Sets: Cedric Gibbons, Merrill Pye.
---
Photoplay (1926):
If you leave before the final reel, you will find this an absorbing tale of love. Edmund Goulding, who wrote and directed it, slipped badly when he refused the happy ending. The girl, exquisitely played by Joan Crawford, should have married the young man about Paris night life, whom Charles Ray makes amusing and believable. Instead, she remains faithful to her sadistic apache, Douglas Gilmore. Good, but not to the last shot.
"Skig" in Variety (1926):
Strictly a "movie" idea of Paris, its apaches, and what can happen to a wealthy American youth in that environment. The objective is light comedy, occasionally reached, but it's all a bit silly. Advance information on Miss Crawford among the "picture mob" had her strongly heralded as a "comer." Undoubtedly a "looker" (when profiled she can double for Norma Shearer in a closeup), Miss Crawford will nevertheless have to show more talent than in this instance to make that billing entirely unanimous. Good, yes, but perhaps suffering from the pre-billing that always handicaps.
Alexander Walker (in The Ultimate Star, 1983):
...[Joan was] passed back to Edmund Goulding again to play an apache dancer in Paris torn between her brutal partner and the kind of silly-ass American millionaire who makes no distinction between night and day, but wears his dinner jacket continuously. The picture was built around Charles Ray, whose heavy clowning knocked it down again in every scene. A pity, for Goulding's unconventional taste in eroticism scarcely gets the chance it hankers after to develop Crawford's perverseness as the girl who prefers pain and low life with her raffish dance partner to conventional happiness with the jejeune playboy.
---
If you've seen Paris and would like to share your review here, please e-mail me. Feel free to include a photo of yourself to accompany your review, as well as a star-rating (with 5 stars the best) and/or your favorite titles from the film.
---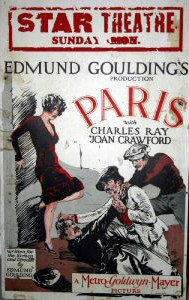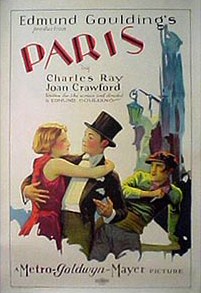 ---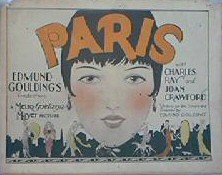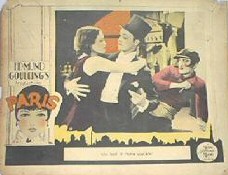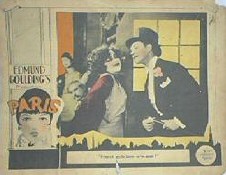 ---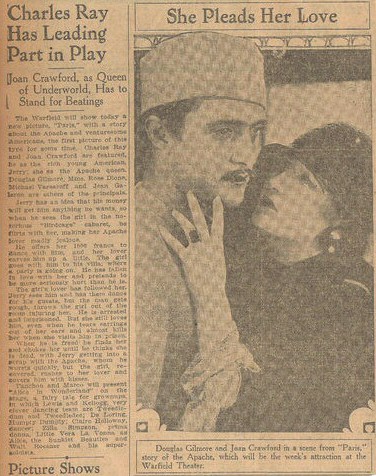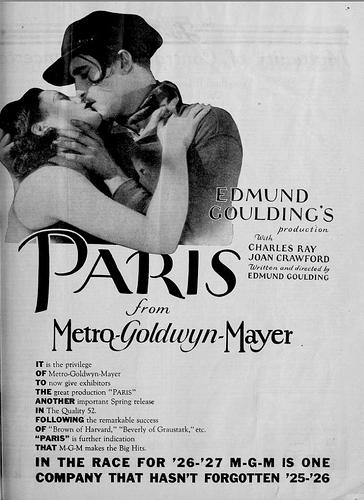 ---
The Best of Everything