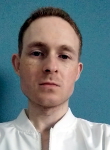 Chris Leonard (August 2020)
Rating:
of 5
Famously called by Joan Crawford herself to be her worst-ever film,
This Woman Is Dangerous thus gets the dubious honour of being called the star's least favourite motion picture in a film career that spanned 45 years and thus even worse than Trog. But, is This Woman Is Dangerous really that bad?
Well, the answer for me, is no. In fact, it's quite an enjoyable watch. I am not talking Mildred Pierce or Humoresque levels of enjoyment here, but still a pleasant-enough way to pass 1:40 minutes. Dare I say it, I even prefer this film to Flamingo Road, a film that even Joan Crawford couldn't keep me glued to solidly for the duration of.
This Woman Is Dangerous contains all the essential elements of many a Joan Crawford picture from the Warner Bros years. An at-times misunderstood heroine with a difficult past; a love triangle; lots of uses of guns and people being shot; and David Brian, an actor who was a male lead to several Crawford vehicles of the time. It's not the greatest film noir and you could say that it's a too-watered-down version of all the Crawford noirs that have gone before. But, somehow, the film works. All the lead cast work well within their respective roles, and there's a great chemistry between Miss Crawford and the other leading male star of the film, Dennis Morgan. And above all else, Joan herself is what really makes the film. During this time it was becoming apparent that, as they did with Bette Davis a few years previously, Warners was now over Joan and wanted her out. Knowing this, she accepted the script, took the part, and made the film before bowing out to start a career as a freelance artist.
I am sure that it's due to the above why This Woman Is Dangerous gets a bad rep, especially compared to all the other pictures Joan Crawford made for her 7 years at the Warner Bros studio, plus notable loan-outs Daisy Kenyon and Harriet Craig. It really is NOT bad at all and by going into it with an open mind and knowledge that Miss Crawford will always act her socks off, I was left rather pleased. So, go on people, This Woman Is Dangerous really is not the great star's worst-ever film. At least not for this fan.
---

Michael Lia (February 2010)
Rating:
of 5
This woman is dangerous? This woman is going blind? This woman runs a band of criminals? This woman is in love with her surgeon? This Woman is awful. This film is almost nonexistent to me even though it has a place in my DVD library.
Miss Crawford seemed to feel the same way or wished it was nonexistent. I never seem to be in the mood for this movie either. Trog at least gives you several options for entertainment value; this film has no options. It is, however, part of Hollywood history of what happened in those years and what fate and television and the studios did to our wonderful actresses. We even get to watch it happen. That would make a good film!
Goodbye. Thanks for the 18 years at MGM and thanks for the seven years at Warner Bros. Hollywood and the studio system are forever changed. Miss Crawford is now a freelance actress after this bomb! Her situation is great. It is wonderful and it is scary, just like this movie.
I mean, did it have to be blindness that she is afflicted with? Why not just get a check-up and she falls for the Doctor…ugh... what an awful script, and shame on Jack Warner for even attempting to put this film over. Which he did not! I cannot blame Miss Crawford entirely, but it is like selling old brownies at a bake sale -- not appetizing at all. But you do what you can and hope people won't notice.
Many things or even a few small changes could have helped the script. In my opinion, there are three good scenes. The writers actually put something from every single one of Miss Crawford's past films and several of Miss Bette Davis's. Alas, with no feeling whatsoever.
Some casting changes might have benefited the overall look. Not a chance of that happening. I would have loved to have seen Thelma Ritter in there somewhere -- why not? There is nothing that can make the film and Miss Crawford credible and interesting. It is truly the theatre symbol of comedy and tragedy.
Miss Crawford was a professional, Miss Crawford was an actress, but most of all Miss Crawford was a survivor. Not many actresses survived after 1949, and I can list them all. The actresses that did made wholly unmemorable films boring and bad. Some had to go to television or the stage, and they did get a new lease on their careers. Some we would never see again. We would never see Hollywood again either. The fun in filmmaking was gone and that meant the love was gone.
Miss Crawford was faced with a deep, steep challenge. She was loyal and persevered, but things were changing very rapidly so that loyalty and talent did not matter…especially if you were a woman. True, she was also maintaining a glamorous lifestyle and raising a family and aging, so she took the job. She was still anti-television. (Jack Warner once called T.V. "the furniture that stares back"!) She was aware of the surmounting odds and some of the mistakes she made. Miss Crawford had to fight -- it was a basic instinct and reflex in her metabolism. She also was spiritual enough inside and took every opportunity to keep growing. Miss Crawford was a human being.
It takes a lot of guts to quit your job for something better and walk into the unknown. We have to thank the cinema gods for giving Miss Crawford Sudden Fear, filmed and released the same year as this wretched film.
Miss Crawford should actually be awarded for this film because she has done what not many actresses could do today! She did not quit but faced the challenges and expanded her career with co-producing her films. I applaud her. Unfortunately, the downward spiral was already happening. Miss Crawford managed to hold things up for a while, but in reality she is going down from here on out, along with everyone else and my Hollywood.
The original poor souls that went to see this film should get their money back. This film is good only when you are asleep or on crack.
---
John Linville (May 2007)
I watched This Woman is Dangerous last night...and found it grandly entertaining, in an Ed Wood sort of way; before you scoff, let me clarify that the movie was certainly well made, with its share of gloss. However, the psychology of the filmmakers was akin to a twelve year old who gleefully takes his art very seriously. The result is an earnest yet often loopy film noir thriller, high on the giggle meter; nevertheless it reveals unexpected flashes of talent from its director, Felix Feist. Great tracking shots abound (he seems to have a fascination with cars) and Feist achieves an effective murky atmosphere as our troubled Joan escapes into a black world via her eye surgery (post-surgery, she sports some hilarious google-eyed glasses that make her resemble a wasp woman).
That cigarette moment outside the women's prison is brilliant; the best thing in the picture. And, as in her other '50s films, Joan's male co-stars, no matter what age, just can't seem to resist that indefinable magnetism of La Crawford (who appears to be, and was, around 50), and constantly gush about her. The doctor who romances her appears to be about twenty years younger, and his coming on to her is one of several comic highlights. Not that it was bad; the script was intelligent, and my attention never flagged. Certainly not worthy of its infamous reputation, and more entertaining than some of the boring MGM fluff JC made in the '30s.
I loved Joan's performance in this; her look and acting was very Sudden Fear. Despite her criminal past, one has compassion for her. David Brian was quite good as her paranoid, jealous boyfriend (one of many, we learn), and his murder of the private eye near the end isgenuinely jolting and chilling.
TWID is great fun.
---

Jon Denson (November 2005)
Forgotten Crawford Noir
Here is a rare gem, which hasn't seen the light of day as a VHS or DVD release to date. It has appeared on cable (AMC) very rarely, and not for a few years, but precious recorded copies are available. When I saw the film on TV about four years ago, the print was remarkably excellent and free of age-related artifacts. The film has held up well, but prints are scarce.

This Woman is Dangerous is worth seeking out for a number of reasons. It was Joan Crawford's last film at Warner's, and she absolutely loathed it. However, contrary to reviewers of the past and Crawford's own opinion, the film is quite good. The plot concerns a lady gangster Beth (Crawford) and her boyfriend (David Brian) who is heading downward in a life of crime. As it happens, she is in need of a special eye surgery to restore her sight (as it plays in the film, it is very convincing and good--not contrived as many reviewers have claimed).

She goes to Chicago to have the operation, and hide out from the rather possessive Brian, and the doctor (Dennis Morgan) shows her that there are other alternatives to a life of crime. They slowly fall in love as she regains her sight, but she is presented with a problem when Brian wants to re-enter her life and the doctor is confronted with her true identity. Will he accept her and help her start over, or will he reject her because of her past? You will have to watch the very engrossing melodrama, This Woman is Dangerous, to find out.

Stylistically, the film most resembles Crawford's earlier film, The Damned Don't Cry. Both films have similar themes and noir photography. The score is also lovely. The film is a beautifully-made, rather glossy WB noir. Joan Crawford looks very attractive throughout the film, as she always did in the early '50s when her characteristic look reached its peak (the shoulder pads, the ankle strap shoes, the big mouth and eyes). Her performance is sensitive and heartfelt--certainly one of her most memorable. David Brian's performance is the weak link in the film, but Dennis Morgan is excellent as the doctor.

This Woman is Dangerous is a solid film noir, undeserving of its "potboiler" reputation.