The Best of Everything
Back to Art Collection/Other
Joan-Owned Paintings by Margaret Keane
All oil on canvas. Auctioned by Doyle New York on 12/7/11.
See this page for a list of prices received at the auction.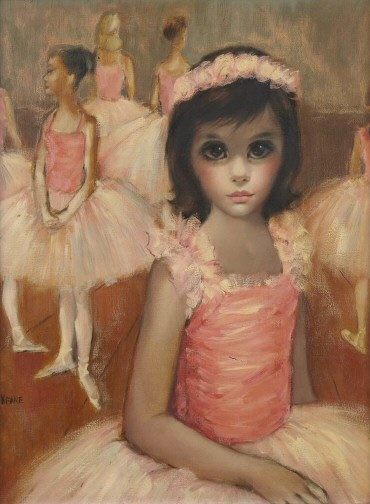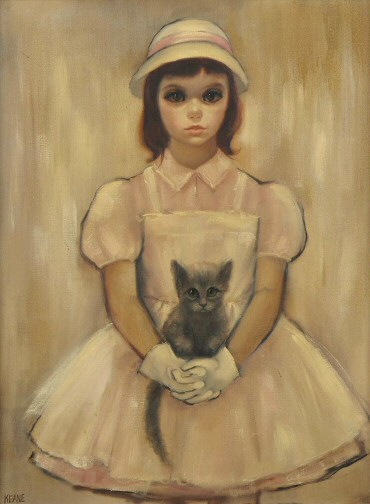 Above Left: Ballerina Girl. 24 x 18 in. Above Right: Girl With Kitten. 24 x 18 in.
Below Left: Harlequin Girl. 28-1/8 x 18 in. Below Right: Sad Eye. 2-7/8 x 3-1/2 in.