The Best of Everything
Remembering Joan 2006
(page 2 of 3)
Hartsdale and NYC: March 23, 2006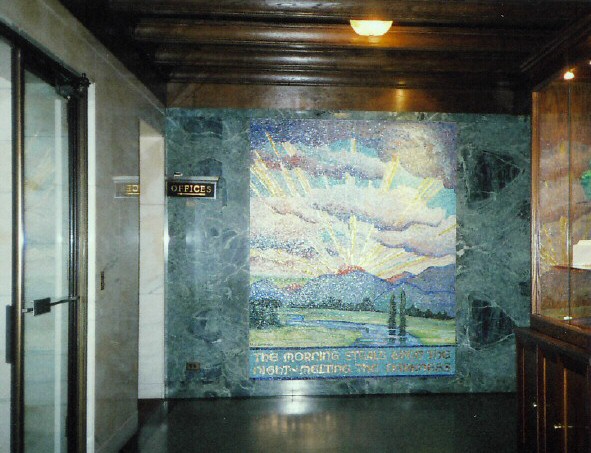 When you first enter the Mausoleum, the main office is straight ahead. When I went into the office to find out where Joan's crypt was, I formally inquired, "Can you tell me where Unit 8, Alcove E, Crypt 42 is?" The lady at the desk briefly shuffled through some charts, then abruptly stopped: "Oh, you mean Joan Crawford." She had a xeroxed Mausoleum map and traced the path from the office to Joan's alcove, then told me: "You'll see it. Just look for that Pepsi guy---what's his name?" Even with the map, Joan's section was a bit hard to find; I took quite a few wrong turns.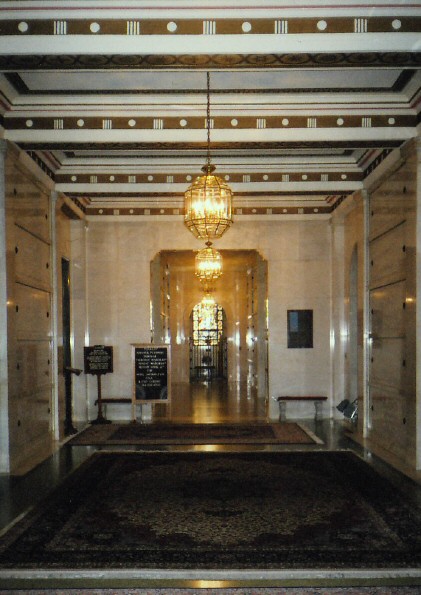 A main hallway of the Mausoleum; finally heading in the right direction toward Joan's alcove.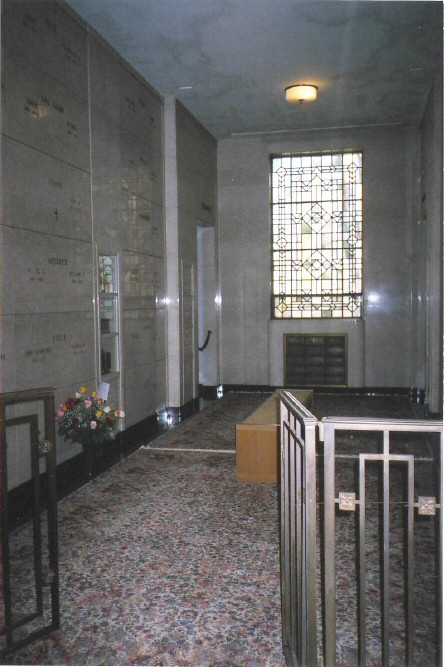 The entrance to Joan's alcove. Joan and Al Steele's crypt is to the left, just above the flowers that we Joan fans had delivered in honor of her birthday.
A closer view of Joan's crypt and flowers, this time looking toward the entrance to the crypt.
Some notes about Joan's crypt:
• The pictures I'd seen in books made the crypt look small. In fact, it's around 5-1/2 feet long and around 2-1/2 feet tall.
• Joan and Al are not alone in this nook; there are approximately 50 other names that share this alcove with the couple.
• I was surprised to discover that, although the surface of the crypt looks like marble, it is, in fact, actually made of some sort of metal. And Joan's cover is loose!
• While Joan and Al's names and dates are embedded in the surface, other crypts aren't so lucky---some of the names were initially set in stick-on, raised letters that are now unfortunately falling off!
• Al Steele's middle name is "Nu"---with an "N." It's very odd to see "Alfred M. Steele" on the crypt.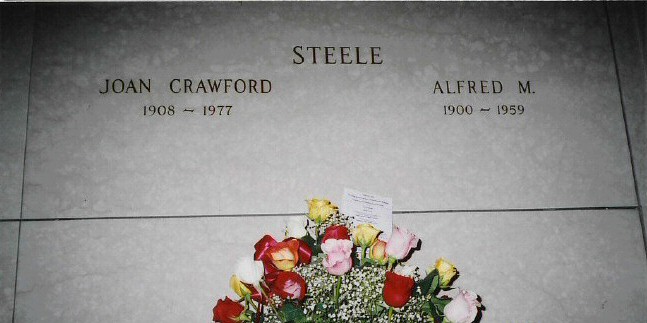 I lay down on the floor to get this shot.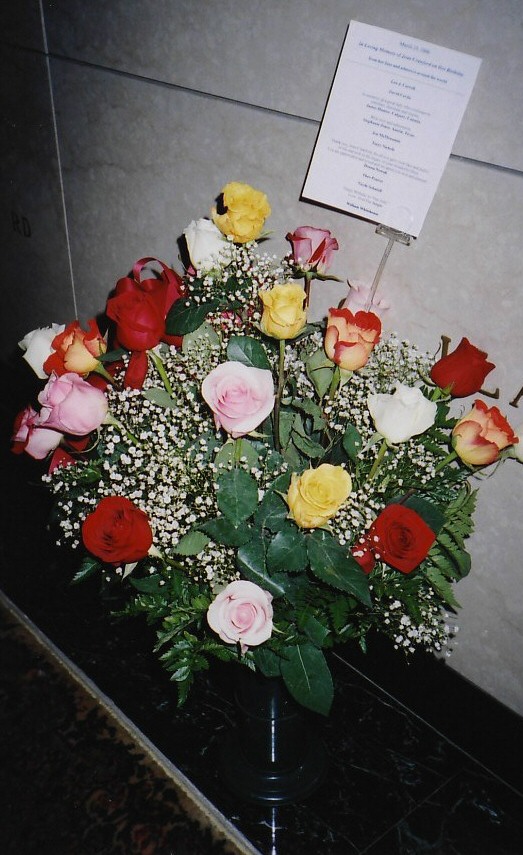 Here's the best closeup shot I took of the Joan birthday-flowers that we all contributed to, along with the card that held our names and messages.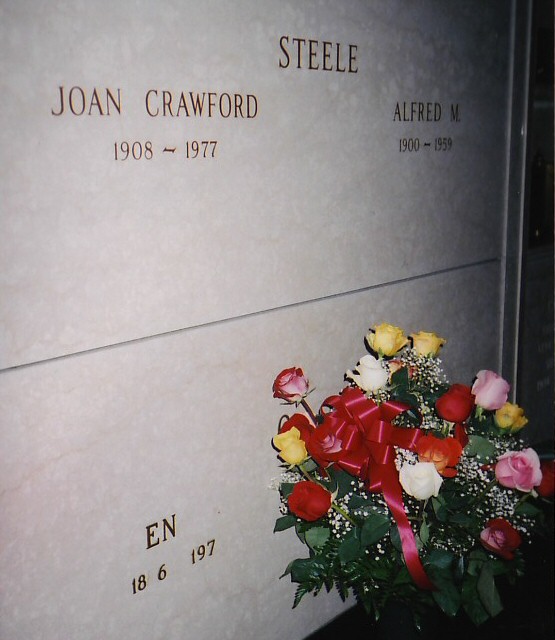 Another flower-and-crypt shot.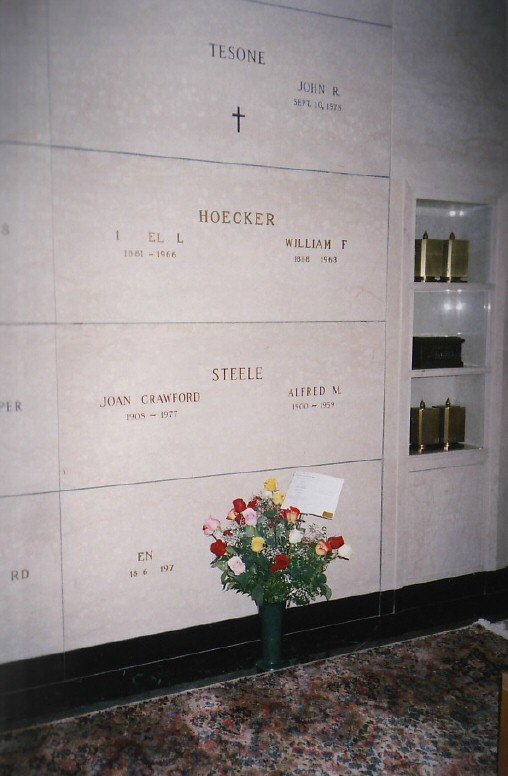 2006 page 1 2006 page 2 2006 page 3
---
The Best of Everything