The Best of Everything
Celebrity Letters to Joan Crawford
Click on an alphabetically listed name immediately below to go directly to the letter(s) from that celeb.
Below the alpha list, letters are arranged chronologically, earliest to latest. (Letters from unknown years are at the very end.)
Lynn Fontanne

Paul Gallico

Helen Hayes

1979 to Joan's daughter

Cathy LaLonde

1995 to friend re MD

Anita Loos

1970 (2)

Cesar Romero

Barbara Stanwyck

1979 to Joan's daughter

Cathy LaLonde

White House (LBJ invitation)

Mary Wilson (British Prime
Minister's wife)

Tracey Wynn (Keenan
Wynn's son)
---
Chronological List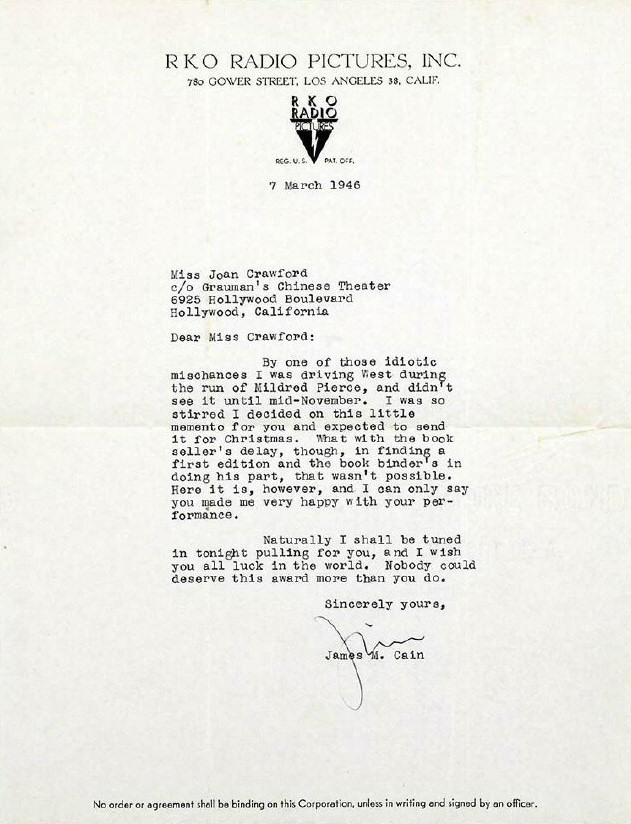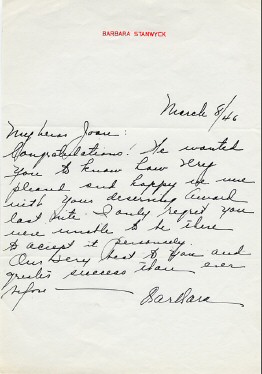 ...with an accompanying letter from Stanwyck's 13-year-old adopted son Tony.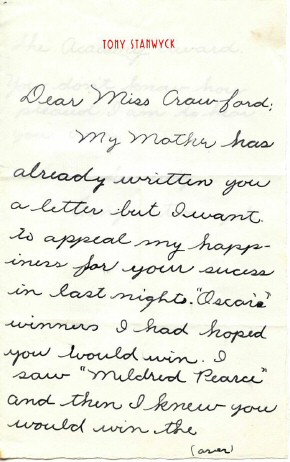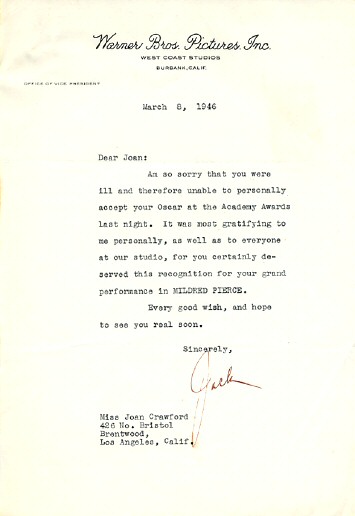 [From the Private Collection of Danny Rentz. May not be reproduced elsewhere without his permission.]
From director Robert Aldrich and his production company, 9/7/62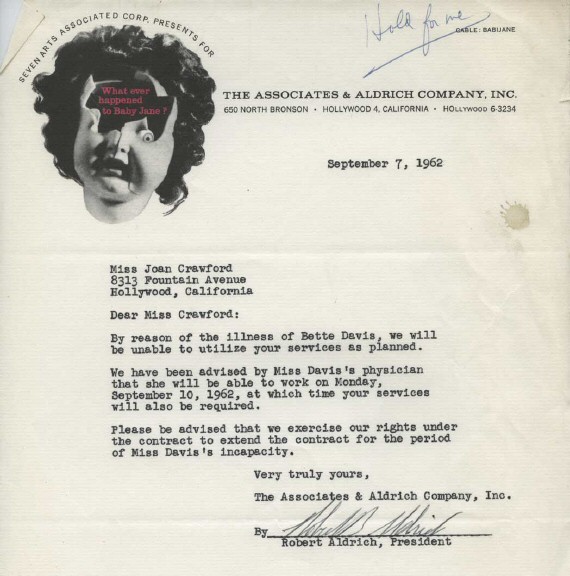 From Prime Minister Harold Wilson's wife Mary, 4/19/66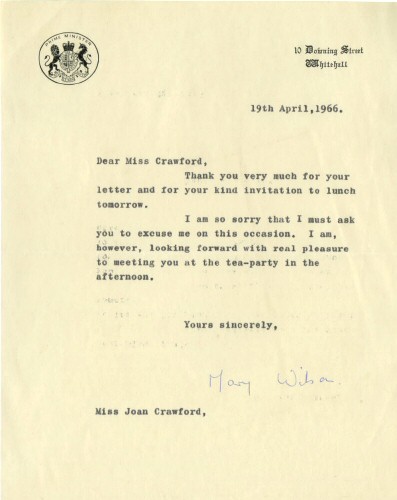 From New York Governor Nelson Rockefeller, 8/30/66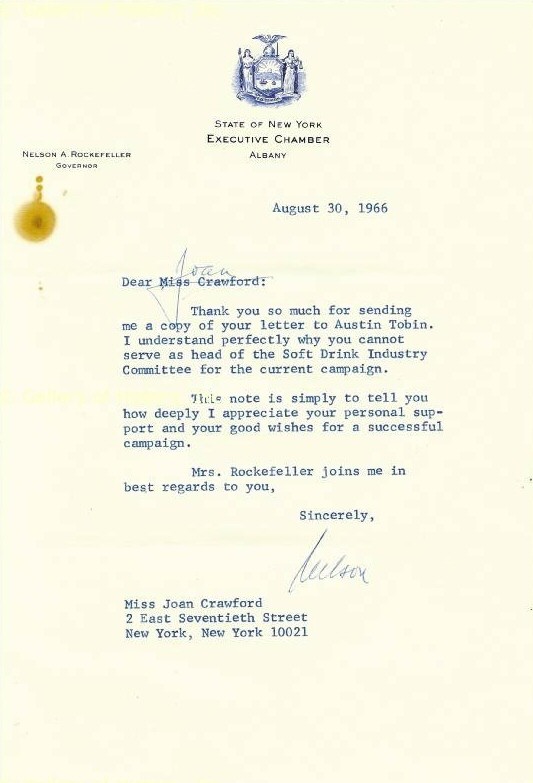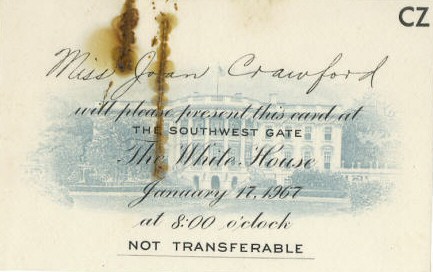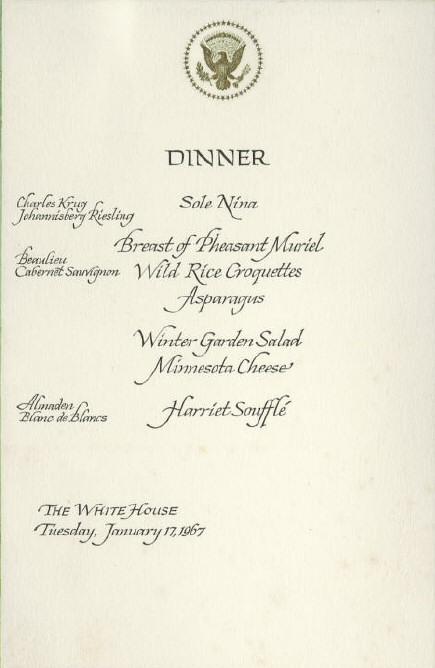 From ex-husband Franchot Tone, 8/10/67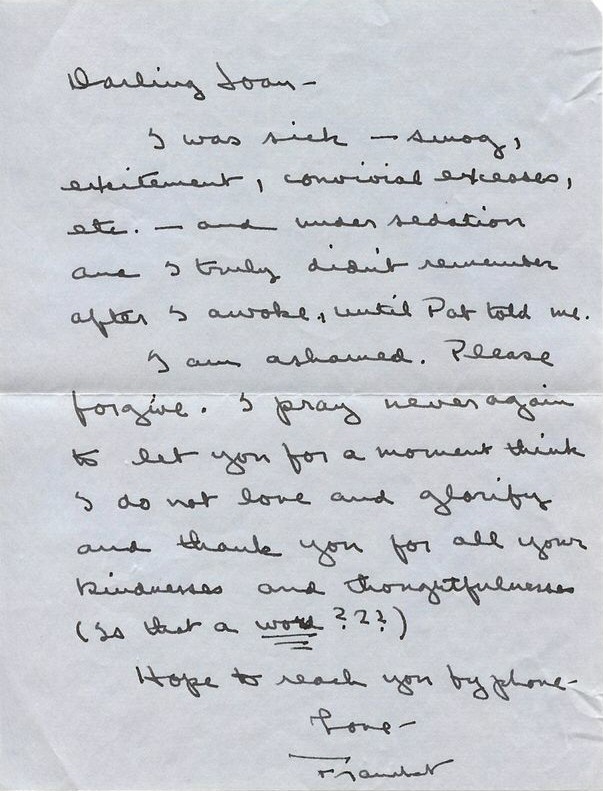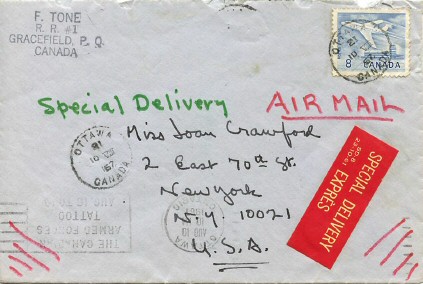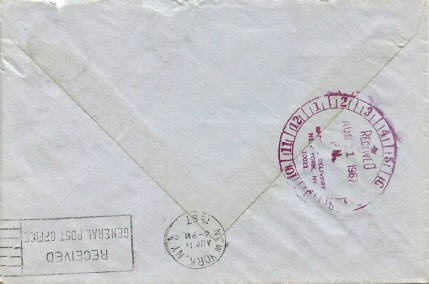 From writer Paul Gallico, 12/12/67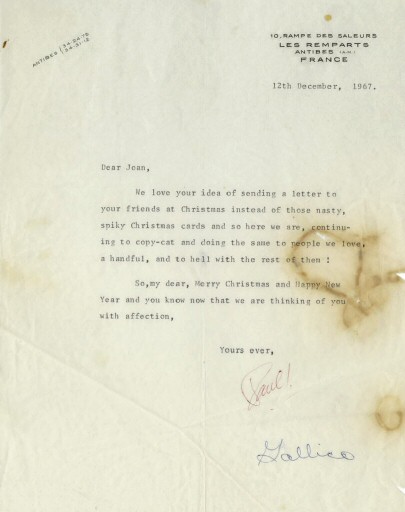 From writer Paul Gallico, 9/13/69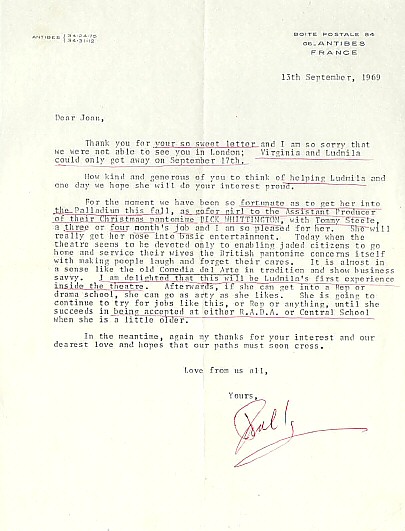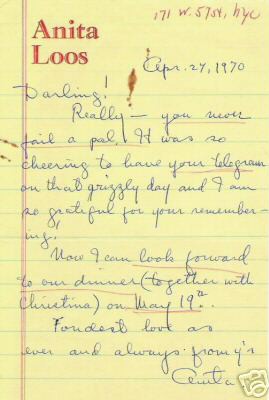 From Anita Loos, 5/8/70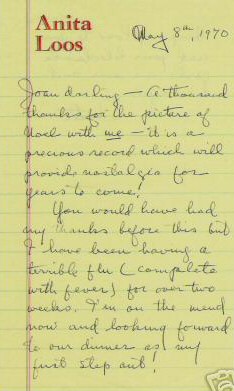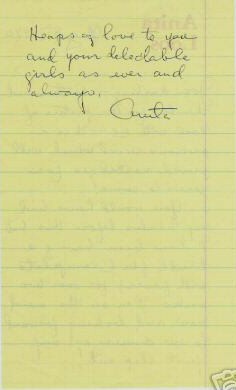 From Maurice Chevalier, 10/10/70
(See also Joan's response to this letter.)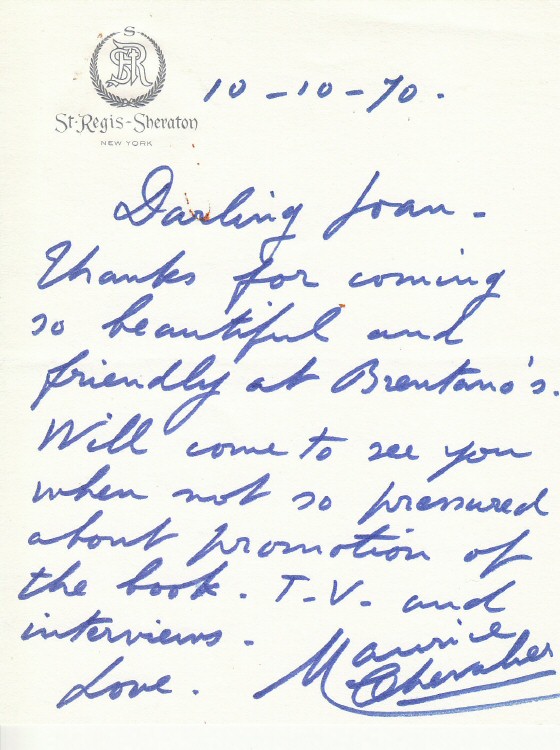 From Maurice Chevalier, 10/27/70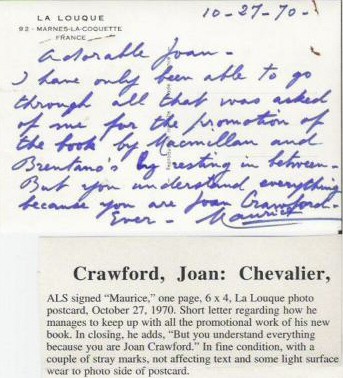 From J. Edgar Hoover, 12/30/70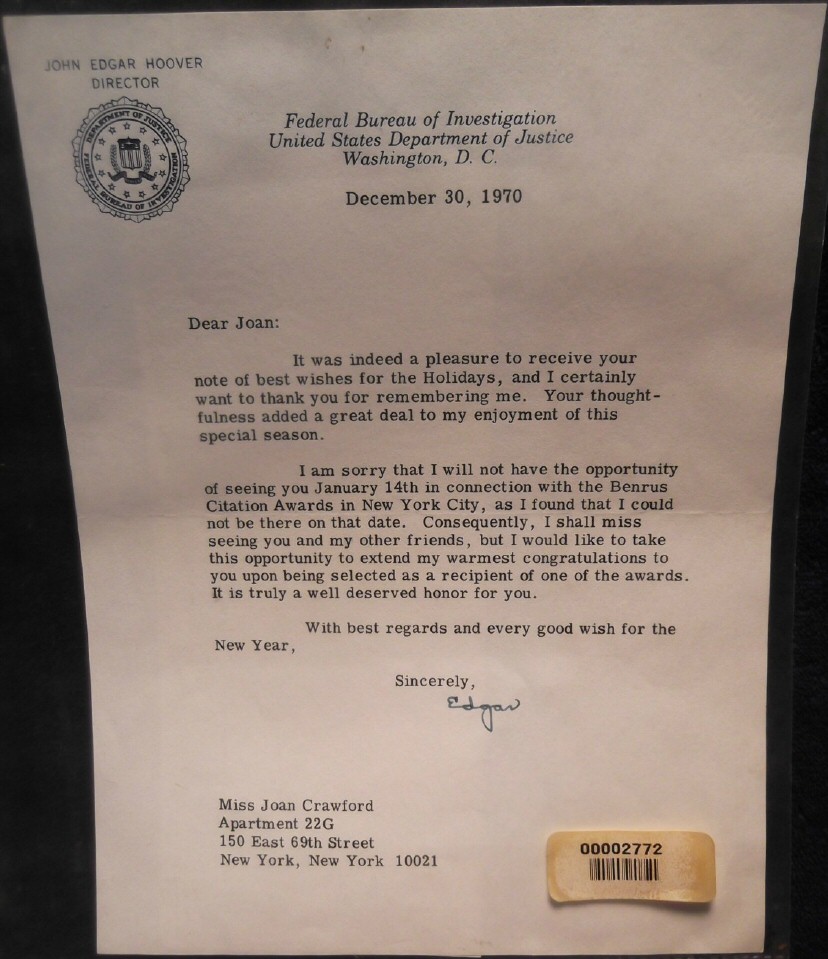 From writer Paul Gallico, 1/30/71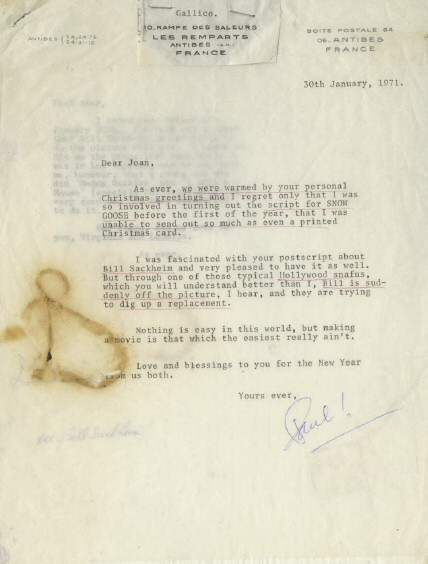 From Busby Berkeley, 1971, in response to Joan's telegram after the opening of "No, No, Nanette"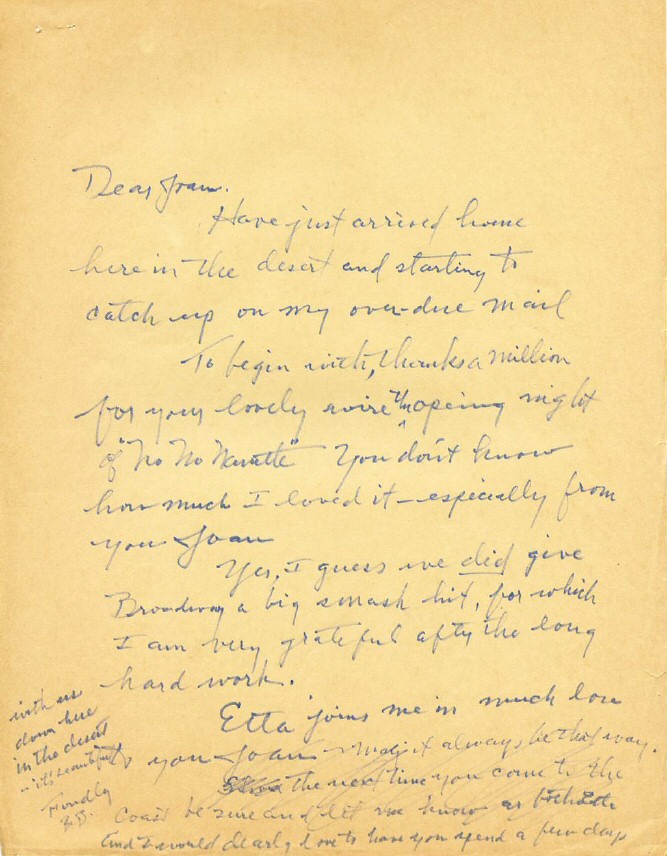 From writer Paul Gallico, 3/22/72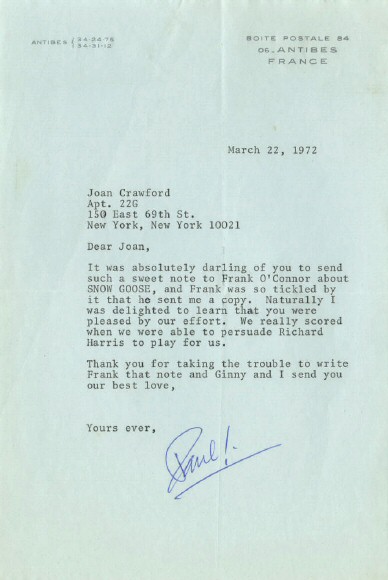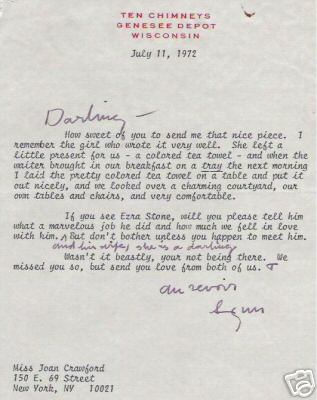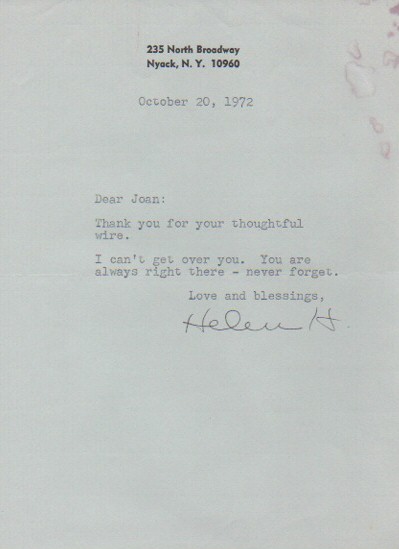 From cartoonist Milton Caniff, 3/21/73
(Caniff created the "Terry and the Pirates" comic strip, and his "Dragon Lady" character was based on Joan's 1930s look. This letter is in reference to the recent retirement of George Wunder, who had taken over the "Pirates" strip in 1946.)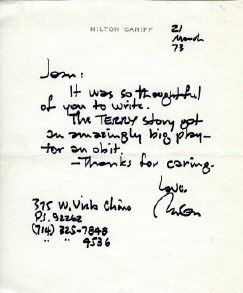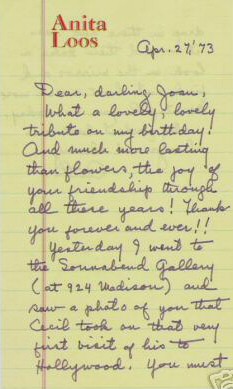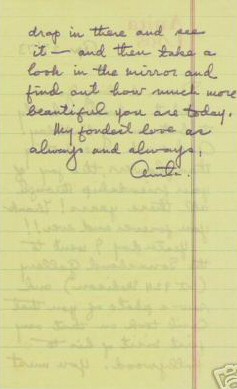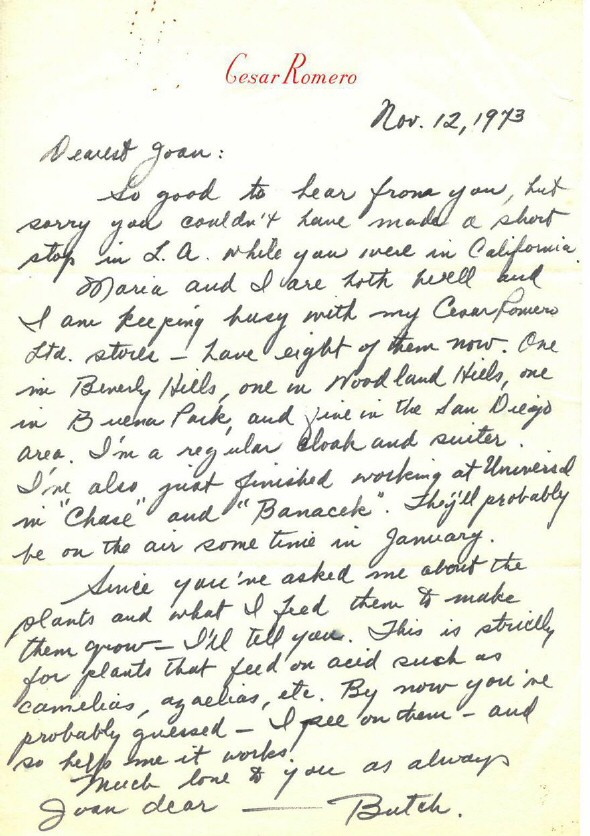 From Laurence Olivier, 12/18/73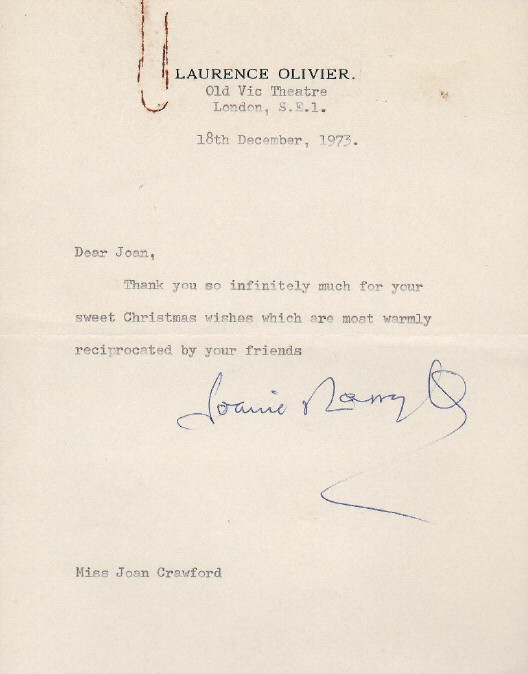 From Carroll O'Connor, 12/25/73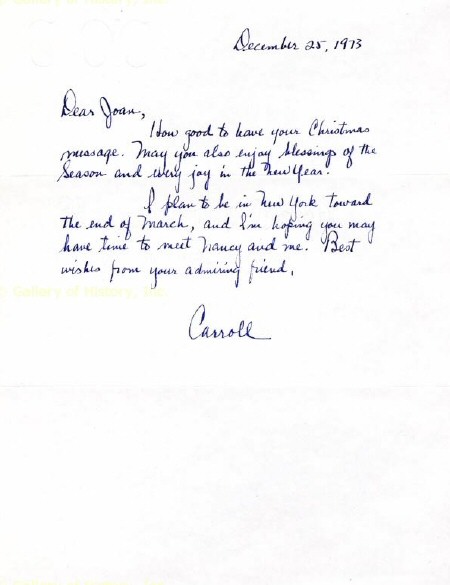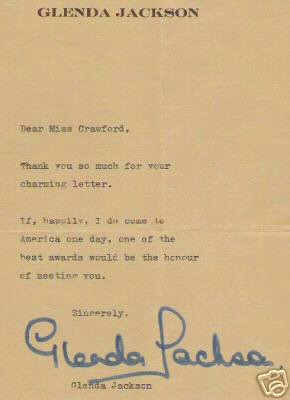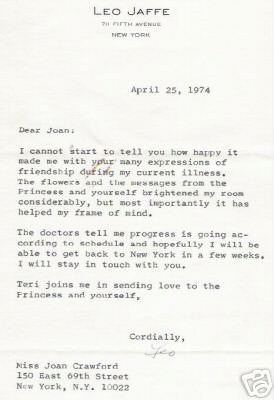 From Tracey Wynn (writer/director and son of Keenan Wynn), 6/18/74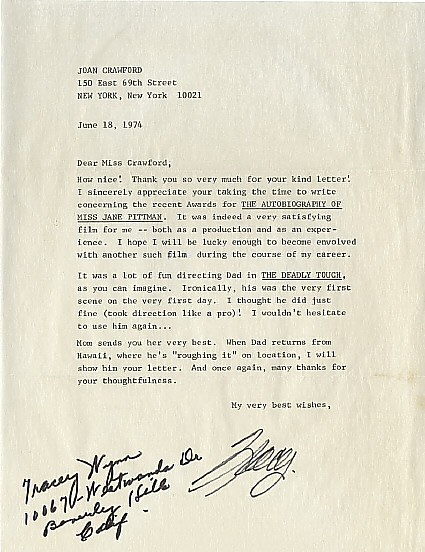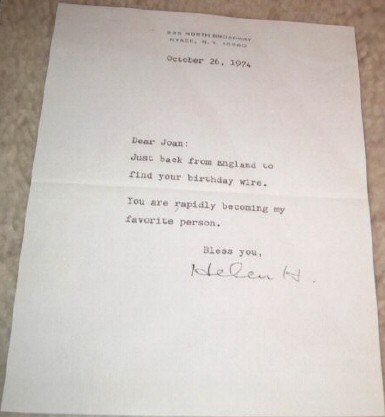 From Barbara Stanwyck, Christmas 1974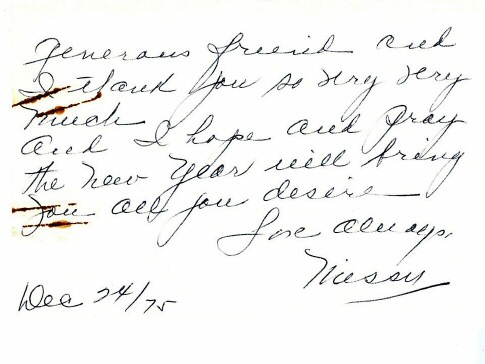 From Katharine Hepburn, 6/25/75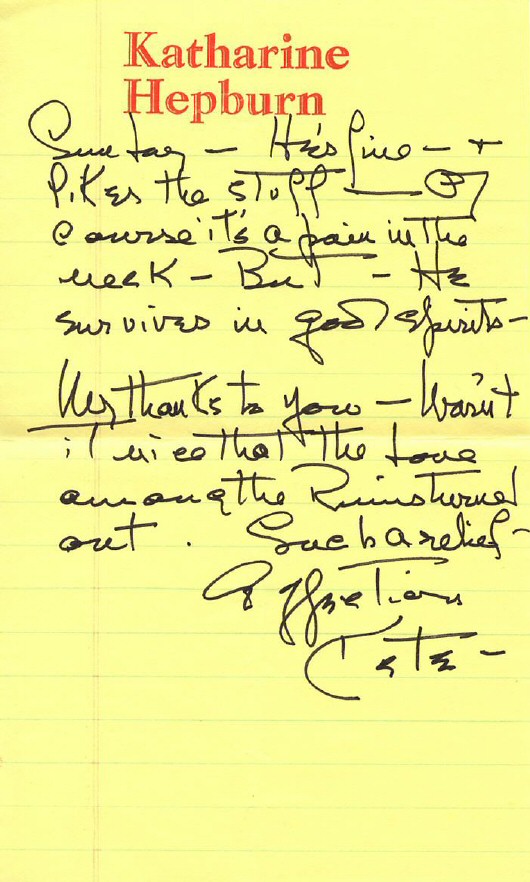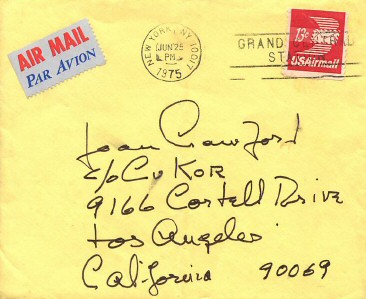 ...and below is a draft of a letter from Joan to Kate. Not clear if the resulting letter was sent to Hepburn before or after Hepburn's above.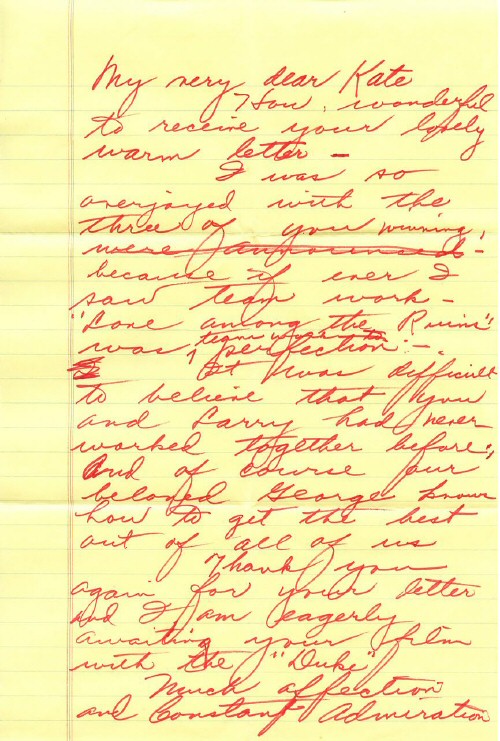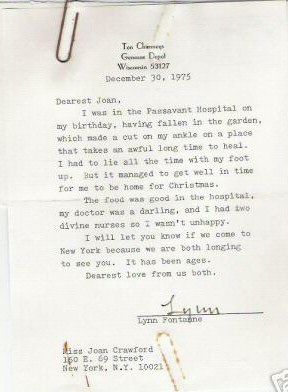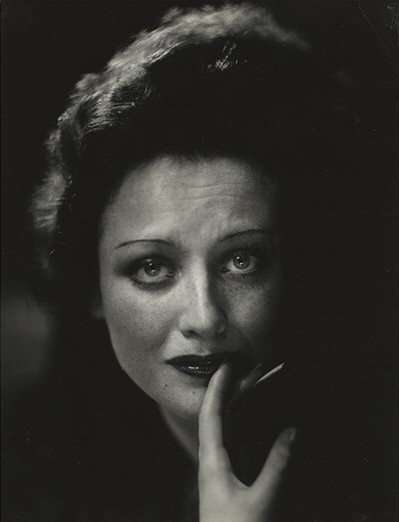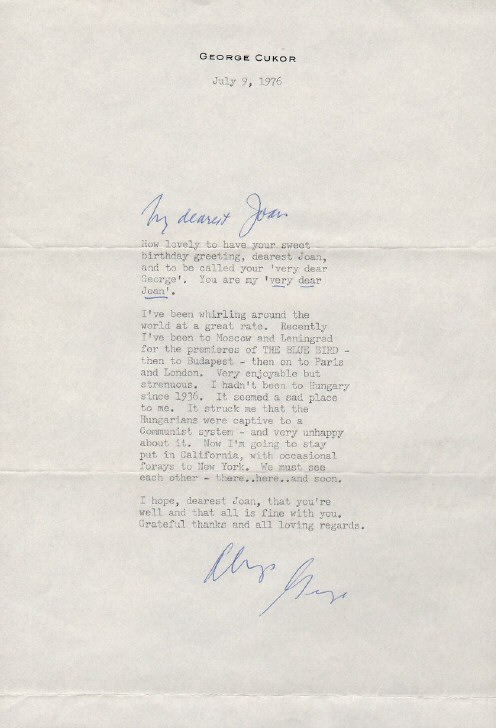 From Cesar Romero: 7/18/76, 12/18/76, and unknown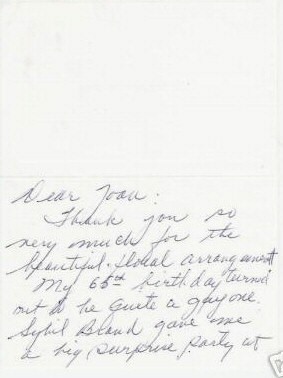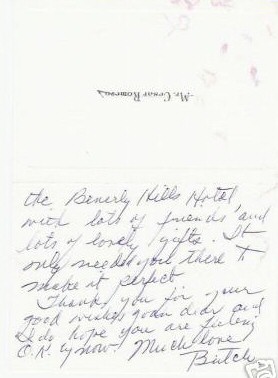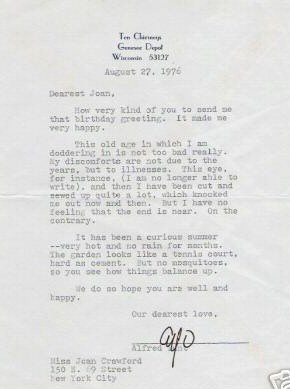 From writer Paul Gallico's widow, 1976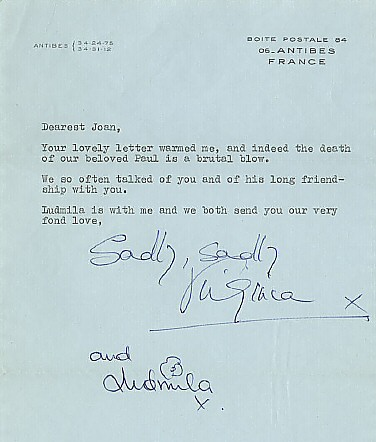 From ex-husband Douglas Fairbanks, Jr., 1/26/77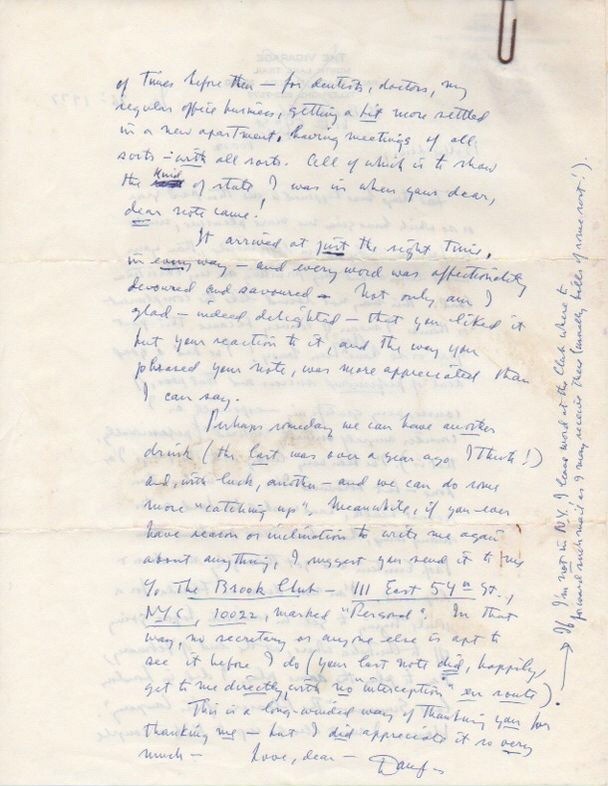 ---
From Barbara Stanwyck to Joan's daughter Cathy LaLonde, 7/25/79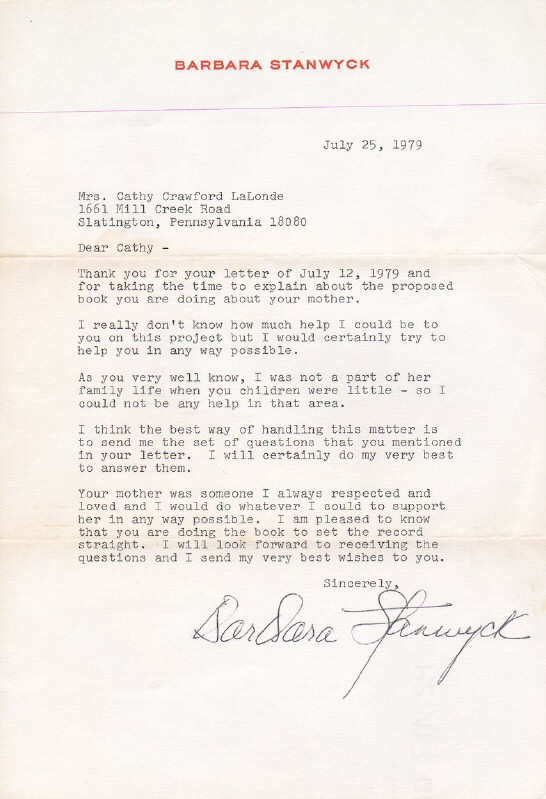 From Katharine Hepburn to Joan's daughter Cathy LaLonde, 9/12/79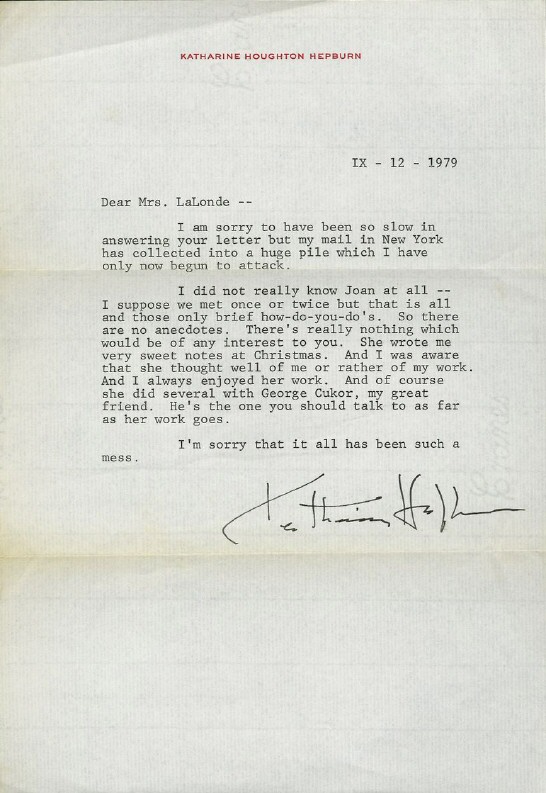 From Katharine Hepburn to friend re Mommie Dearest, 2/1/95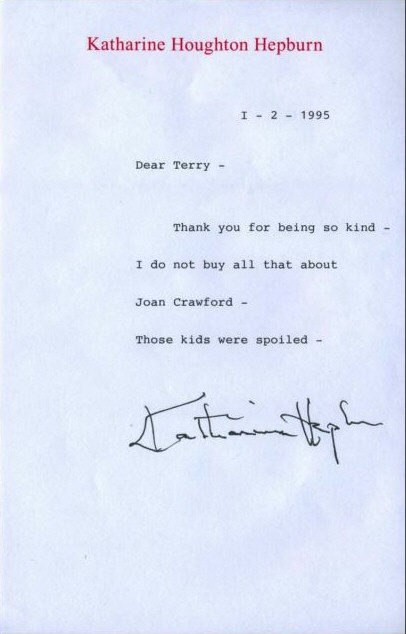 ---
From Larry King, 3/8 (year unknown)
Christmas card from Helen Hayes (year unknown)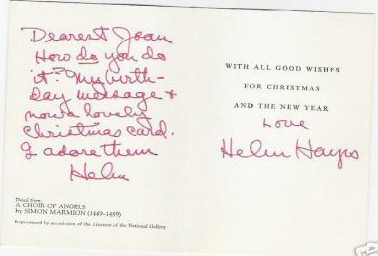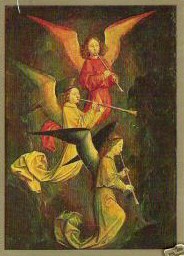 From Anita Loos (year unknown)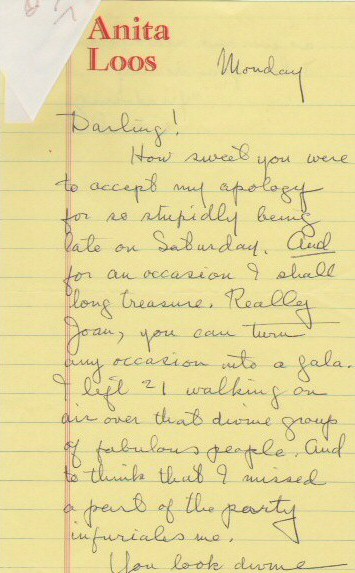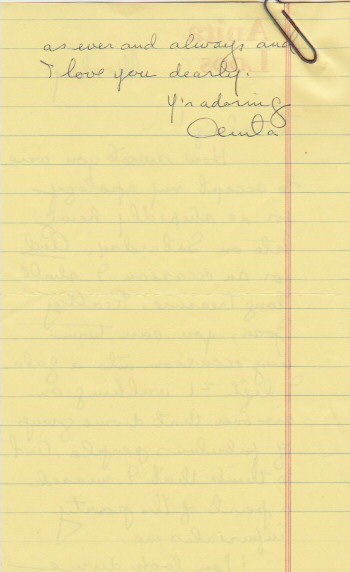 ---
The Best of Everything