The Best of Everything
Encyclopedia Entry • Films Main
The Law of the Range
1928
Critics' Reviews • Our Reviews • Movie Posters • Lobby Cards • Misc. Images
Click here to see photos from the film.
---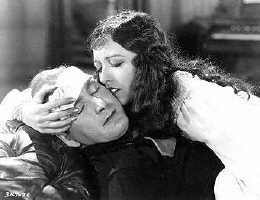 MGM silent. 60 minutes. US release: 1/21/28.
Not available on VHS or DVD.
Cast: Tim McCoy, Joan Crawford (as "Betty Dallas"), Rex Lease, Bodil Rosing, Tenen Holtz.
Credits: From the story by Norman Houston. Scenario: E. Richard Schayer. Director: William Nigh. Camera: Clyde DeVinna. Titles: Robert Hopkins. Editor: Dan Sharits.
Plot Summary: The ancient tale of brothers, separated at birth, who grow up on opposite sides of the law, is given yet another working-over in this lavish MGM western starring Tim McCoy. A former Indian language translator, McCoy was the studio's first and only attempt at creating a series western star. Sound interrupted what seemed to have been a lucrative series, but Metro nevertheless stayed away from series westerns for good, the only major Hollywood studio to do so. Rex Lease, a personable actor being groomed for a stardom that never really materialized, played McCoy's bad-seed younger brother, and the two meet without knowing each others identity. Having learned the truth (they possess identical tattoos!), Lease redeems himself by sacrificing his own life for the sake of brother McCoy's. If not exactly The Law of the Range, the noble gesture was certainly the law of Hollywood, where crime must always be punished. A young Joan Crawford, who was being punished herself by the studio for being too opportunistic both on and off the screen, earned a few moments in the film as McCoy's love interest. ~ Hans J. Wollstein, All Movie Guide
---
Photoplay (1928):
If Tim McCoy has ambitions to become a Bill Hart, he makes a good start in this picture. With the help of his white horse, the "Boy Bandit," empty guns and a mammoth prairie fire, he gives us a picture which is not only a thriller but holds unusual heart interest. Joan Crawford as the sweet old-fashioned girl fires the protective instincts of both bandits and rangers....
---
If you've seen The Law of the Range and would like to share your review here, please e-mail me. Feel free to include a photo of yourself to accompany your review and a star-rating (with 5 stars the best), as well as any of your favorite titles from the film.
---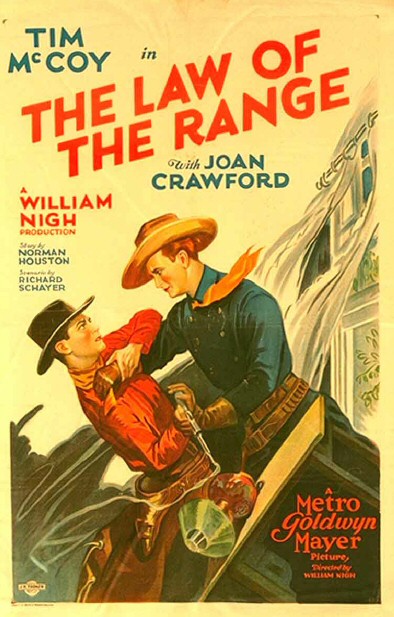 ---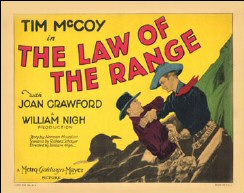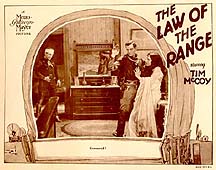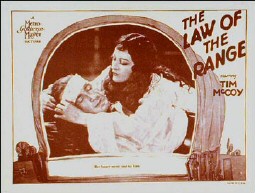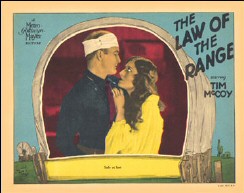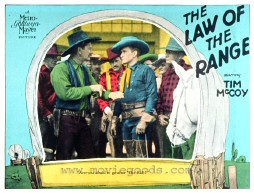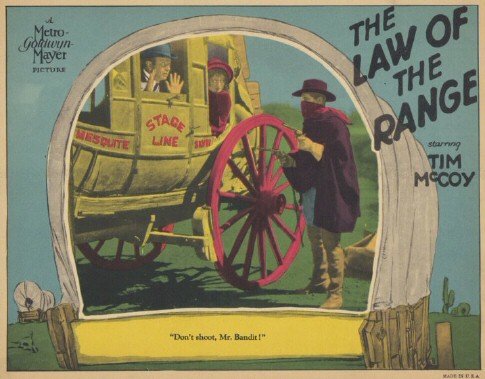 ---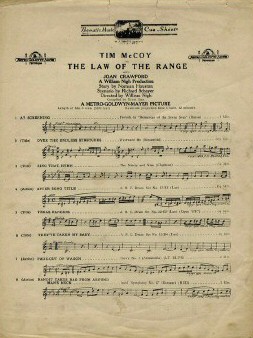 Cue sheet. Click to see larger version.
---
The Best of Everything