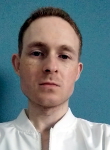 Chris Leonard (August 2019)
Rating:
of 5

It's 1955. By this point, Joan Crawford had been gracing movie screens for 30 years, a length far longer than most of her contemporaries put together. Having seen off two long-term studio contracts with film giants MGM and Warner Bros., Miss Crawford was now working freelance, and considering she was now out on her own, so to speak, she had not been doing too badly. In fact, the 1950's would see a new Crawford feature for near enough every year of the decade. And for every vehicle, there was a different Crawford persona to match.

In

Queen Bee, Miss Crawford takes on the role of, well, just that---the Queen Bee of the whole picture. In Eva Phillips, Joan portrays a woman who at first comes across so welcoming and charming that her latest houseguest, second cousin Jennifer Stewart, seems almost oblivious as to why the other company in the house seems almost, shall we say, slightly dead inside when it comes to the topic of Eva. This dolor even stretches to Eva's own husband Avery, a man for whom the phrase "worn down" was perhaps invented. Slowly but surely, though, the facade of Eva's niceness soon starts to crack for Jennifer to become well aware of. And unlike the others in the Queen's hive, this visiting relative is none too afraid to stand up to the Queen when needed...

Eva Phillips is, perhaps, Crystal Allen 16 years on, with a couple of a kids and a crumbling marriage. And, like Miss Allen, Eva is not afraid to allow a little thing like fidelity get in her way when she wants a man! At times, Eva is so cold and calculating that I went from being almost afraid of her myself to shouting at the screen for her harsh treatment of those around her!

It's only toward the very end of the film that we get a glimpse of why Eva is the way she is. But by this time, it's perhaps too little, too late. In more ways than one, considering how things end for this Queen Bee.

In all, Queen Bee, is a delightful way to pass an hour and a half. Not a Crawford Classic, but further proof of why Joan is just so good to watch. (As if we needed any, of course!)
---
Adrian Bettley (December 2014)
Rating:
of 5
"One of the bitchiest roles I ever played" our Joan calls it in her autobiography and includes a screen shot of Eva confronting one of her victims. Joan must have realised how representative this was of her work around this time: Jenny Stewart from 2 years earlier appears on the same page!
By the time Joan Crawford made Queen Bee in 1955, she was drinking heavily--and it shows. Her hardening physical appearance and neuroses were put to good effect in the film, creating a star vehicle tailor made for Joan. It's been said that 50-ish Joan was too old for this role, but that's not really relevant and not even accurate. If Queen Bee had been made, let us say, in 1938 starring Joan, it would not have carried the same punch. It's an example of the right film at the right time, as with much of her work.
It's an extremely funny film to watch on several levels: the hilarious and somewhat stilted dialogue, the artificial situations, the over-melodramatic climax. There are some naturally light moments here, too, in the generally heavyweight proceedings, so quite a nice balance. Overall, Queen Bee is entertaining and does not seem overly dated when viewed today, given that it's nearly 60 years old. It's a bit sad that by the mid-'50s there simply were not the films being made in Hollywood for a star of Joan Crawford's magnitude. However, she always applies professionalism and utter conviction in everything she projects.
Queen Bee was the start of a short association for Joan with Columbia following long stints at MGM and Warner Brothers, followed by some freelancing (commencing with the excellent Sudden Fear, firmly re-establishing her as a top-ranking and incredibly durable star; she hated it when reporters referred to her durability, but that is her greatest asset).
Look out for cute little Tim Hovey, who plays Joan's young son in the film--an awesome responsibility for any child!
I think this film warrants three stars--and gold ones! Happy viewing!
---

Ricoh Vigen (June 2013)
Rating:
of 5
Typical of so many of Joan's movies, everyone is so busy bowing down to The Lady and talking about how beautiful she is that that lack of credibility snowballs into much more that's not credible: Of all the people wandering about this Southern plantation, none have a Southern accent. Also typically, Joan's presence makes this "bee movie" (bad pun intended) pretty watchable. "
Any man's my man if I want it that way
." Sure Joan, but not because of your aging muscley-looking face or that "first lady-from-outer-space" hairdo. Only because they're scared sh*tless. Wasn't this made around the time Joan got down with Marilyn? Yikes. A little champagne and riding crop go a long way.
---

Stuart Hoggan (March 2013)
Rating:
of 5
After leaving Warners following her infamous cinematic comeback, the autumn of Joan Crawford's career seemed to find her grappling with material that either suited younger actresses or imitated greater projects. Point in case with Queen Bee, a psycho-sexual study of a three-dimensional bitch that Crawford plays with verve. In spite of a spirited role, Queen Bee lacks the profound polish of a first-rate domestic drama. Tennessee Williams this ain't.
Crawford assumes the role of Eva Phillips, a southern socialite that resides in a self-made paradise with her wealthy husband and two children. The film's setting revolves around the family plantation; repleting this scenario of splendor is her husband's live-in sister, Carol, and the arrival of Eva's earnest cousin Jenny.
In spite of a glamorous facade (Crawford, as per usual, is gowned sophisticatedly and never looks one moment unmoored), a tension eats up the atmosphere: it becomes immediately evident that Eva's husband, Avery, turns to alcohol to cope with the strains of an unhappy marriage, while everyone else nervously panders to Eva's need for control over everything. Jenny is reliably informed of the illusion of perfection, but remains in absolute awe of Eva until she discovers her infidelity with her sister-in-law's man, Prentiss.
Events turn even more sour when Prentiss announces his engagement to Carol, who is unaware that her beau once enjoyed an illicit affair with her sister-in-law. Eva is incensed at the news and embarks on a campaign to sabotage the wedding, leaving Jenny at odds. Tragedy ultimately ensues as past revelations are blithely dropped throughout the story.
Ironically, Crawford's Eva is straightjacketed by the lifeless supporting cast. It's difficult to imagine the sultry Eva being dangerously attracted to the shabby charms of John Ireland's Prentiss. As Jenny, Betsy Palmer cuts a wet heroine in the palm of Eva's sting and feels more or less a mere cipher in the proceedings. Barry Sullivan could have done more with Avery if only the script permitted the character more development. Judging by the supporting characters, one might believe Eva's controlling ways even extended to the acting abilities of the cast.
Queen Bee's true downfall is the excessive dialogue regarding Eva's duplicity and not nearly enough examples of it. Too much time is devoted to pointlessly lamenting over Eva's beauty, and the mean spirit of which the characters describe her is only demonstrated as Crawford reels off one camp barb after another. When Eva does exhibit manipulative tendencies -- when she blackmails Avery into resisting divorce -- the subpar quality of writing renders the film into soap genre.
The key scenes in which Crawford imbues Eva with a sympathetic facet also fall out of context with the plot. It's unfortunate that these scenes are also the film's best moments. During an impulsive fit of rage, Eva brandishes a riding crop and swings wildly at Carol's ornaments in her room while bitterly lamenting over treatment toward her that has caused her to harden. For one elongated moment, Eva is genuinely terrifying. A crucial narrative twist later and upon hearing news of a death, Eva sobs manically while smearing the mirror with cream. These small instances of mental fragility are mere hints of a meatier story and are played up to perfection by Crawford's finest cinematic gift: those wide expressive eyes.
It's probable that Crawford's effective performance is related to the real-life battle she ceaselessly waged to remain on top of her career. That dogged determination was a psychic war wound evident in the entire catalog of her work. It's a characteristic that defines Crawford's singlehandedly dominating Queen Bee. Crawford was also very astute in her retrospective assessment of her work, and acknowledged where Queen Bee succeeded and failed. That is a characteristic that presumes an actress struggling for better material but soaking up the most out of what she is given. It's precisiely for that reason alone why Queen Bee deserves a look.
---

Steve Alva (February 2011)
Rating:
of 5
From the music and placidity of the opening scene zooming down on old Victoria Barkley's homestead, one feels a strong sense of foreboding as Cousin Jennifer (Lucy Marlow) meanders to the front door. The opening outburst in the movie is by Spoiled Brat Ted as he yells at Cousin Jennifer: "I hate you" and "Don't try to make up no never mind." The latter was the first of many Southern expressions in the entire movie, and mind you, we're here in the Deep South -- Atlanta, Gee Aye, that is.
Cousin Jennifer is so "mousy" in this movie and, by being as quiet as a mouse, she overhears a row between Carol Lee (Betsy Palmer) and Judson (John Ireland); now, he didn't care who heard him and he wasn't about to make no never mind about that, ya heeeer! Next, all the parties are having just a jovial old time socializing in the parlor, including Sue -- or psychotically speaking, Sueinsania (pronounced SUE-IN-SANE-YA) -- (Fay Wray), her brother Ty , Beauty (Barry Sullivan), L'il Sis Carol Lee, and newcomer Mousy Jenn. Everyone, in unison, ceases in their jocularity and lollygagging when in walks The Queen Bee (Joan). Do note that when she enters the parlor, it's like a scene from The Twilight Zone in that everyone appears to have that shell-shocked, dumbfounded expression on their faces. Queen Bee enters, snatches Beauty's drink from him, slugs it down -- comparable only to a French sailor -- and comments, "Now I'm ready for people," only to go on to insult Carol Lee's tacky riding clothes.
Shortly afterwards, Carol Lee dishes the dirt to Mousy Jenn, telling her that The Queen Bee was responsible for Sueinsania's mental breakdown that has left her senseless -- pathetic indeed -- after The Queen tricked Beauty into a shotgun marriage the day of Sueinsania and Beauty's wedding; no wonder she wanted to remain a Beauregard Stewart and no wonder Fay Wray's scream is still heard throughout the world to this very day. Even Sueinsania tells Mousy Jenn, "Come sit with me and I'll give you all the juicy scandal." When Beauty overhears this, he tells Li'l Sis Carol Lee, "Not all, I hope!"
Fast forward to the bloodcurdling scream that wakes up quiet-as-a-church-mouse Mousy Jenn: Turns out Spoiled Brat Ted is having nightmares and The Queen is holding Carol Lee responsible for them. So much so that, with Mousy Jenn in tow, The Queen begins to decimate Carol Lee's bedroom with a riding stick. (I knew Victoria Barkley would make an appearance, if only by metamorphosis.) Carol Lee's boudoir may have been spared the wrath of The Queen if only those Southerners hadn't treated The Queen in such a "namby pamby" manner. And maybe, just maybe, the Queen would have only dumped one doll on the floor instead of clearing Carol Lee's entire mantle with that riding stick, which drove Mousy Jenn over the edge, as displayed by her holding on to that bedpost for dear life. Remember, The Queen yelled at Mousy Jenn when The Queen was trying to make time with Judson in the drawing room and didn't know Mousy Jenn was there: "My, we're going to have to put a bell on you." Prior to that, The Queen admonished Mousy Jenn to, on her date with Sueinsania's brother, Ty, "Smile, make character with people."
Fast forward again: Carol Lee and Judson announce to Beauty and The Queen their marriage plans. The Queen is infuriated to high heaven and when Mousy Jenn relates her thrill about the betrothal, she is met with a bitch-slap that landed her in the next county. It "stung" so much, she couldn't join them for dinner -- and I'm sure it was Poor White Trash macaroni and cheese for the entrée -- poor thang. Another fast forward (come on, folks, you've got to see the movie for yourself): The Queen walks in on Mousy Jenn and Carol Lee and spills the beans that Judson was carrying on with The Queen in the past. Carol Lee can't believe this and walks out in a huff to the stables, only to be found the next morning by Judson and Mousy Jenn with only one shoe dangling on her foot from high in those rafters, probably the same rafters Klondike Annie packed in Nome, Alaska. Old Judson found his post to cry on rather quickly, but Mousy Jenn had to search for one before running out and telling The Queen what had happened. The Queen feigned "being beside herself" and reverted to her former ghetto ways and marked up her mirror in a most untoward fashion -- I guess she wasn't the fairest after all in this rather remarkable display of grief.
The Queen then summons in none other than -- yep, you knew it was coming, folks; that nemesis to even Mercedes McCambridge -- Miss Breen to save the day; you know, old Breenie with that filthy, suspicious mind of hers! Anyways, Beauty finally puts his "Fruit of the Looms" to work and threatens to "asscan" Breenie first thing in the morning, but The Queen puts a stop to that, as well. Beauty feels that if you can't beat'em, join'em. He makes pals with The Queen, even buys her the Star of India bracelet for good measure, but old Judson, sour-graped by Carol Lee's death and still in a piss-poor mood, stumbles upon Mousy Jenn, who tells him The Queen was responsible for Carol Lee's death. Judson then becomes a flunky chauffer and takes The Queen on her last drive. That's all I'm saying, folks. Yes, Mousy Jenn and Beauty wind up happily ever after, the way old Breenie envisioned.
Four stars here, folks: 1 to The Queen; 1 to Sueinsania for getting the shitty end of the stick; and 2 to Tiddely for being so brave (ya thought I forgot about that, dincha)!
---

Michael Lia (August 2010)
Rating:
of 5
I am lucky to have a family that loves film and I am even luckier to have family that went to the first showing of some of Miss Crawford's films (although my Irish grandmother's favorite was Marie Dressler). My Aunt Dolores has a vivid memory of Queen Bee: "Oh ,she was so mean in that" -- said like an 80-year-old woman -- "I was so glad she was killed in the end!"
That really about sums up the movie and, to everyone's credit, over fifty years later my aunt can recall that picture and Miss Crawford's performance! Wicked! And wonderful!
Okay and away we go... Miss Queen Bee, Miss Joan Crawford, is very entertaining in this film and I am happy Columbia studio (Mr. Harry Cohn and Mr. Jerry Wald) filled the bill; most actresses were done for at this point in cinema history, so you grab what you can get when you can get it. (Fay Wray is an example here, accepting a ten-minute role; she is superb, however. Look at her face and eyes -- she is the character!!!)
It is nice to know the confidence and power that was still given to Miss Crawford. At this point in her career it is about age, as difficult as age is… coming to "grips" with your age is a pain of strong reality -- I am finding that out too; I am now 46-and-a-½!! So possibly I might do the same thing and accept a role that is ten years younger than my real age. Miss Crawford accepting this role was proof of her dogged determination to keep her age at bay, and the Hollywood system supported her as long as it could or until it did not exist any more. (Daisy Kenyon is another film where Miss Crawford was ten years too old for Daisy!!) It is still a cinema shame that in the 60s and 70s Miss Crawford had no one to believe in her any more. Is it also possible to think that by today's trends Eva having children later in life does not make the character off balance?
Miss Crawford does portray a woman (dragon) who is miserable and solicits instigation and hate because she is so depressed and repressed. She controls, manipulates and screws everyone around her figuratively and literally, all in the most fabulous Jean Louis designs (her real co-star), sweeping and slithering across the room with evil elegance. Anyone and everyone is a potential target. (Has any one asked why?)
Eva is direct and an actress; she knows she is frosting on top of a glacier, cold, burning; she is going to spread it on thick for the crash course. She is one intense lady! If only she had tried Xanax. In any case, getting her man wasn't enough for her; she had to have more of everything and became a magnet, collecting love and sorting out her lust while at the same time running a clean and orderly house with staff. Only thing missing there was Butterfly McQueen!
Those that are in Eva's life and remain (they did not have to stay!) prepare for a daily battle of survival and play against the odds:
Barry Sullivan is one handy actor whom I thought was perfect for this moonlight madness. He tried to make Eva happy and that is what this movie is all about… happiness.
Betsy Palmer worked with her talents and the script pretty well; I only wish she had more chances at good film roles. However, she has a great character in real life.
Lucy Marlow actually is not bad, even though I always think she is a dull actress; but after several viewings she does manage to pull it off with some sincerity and realness. I am sure she wishes she never came to town.
John Ireland is especially groomed for this role; he handles himself and the telephone cord and Miss Crawford with the cunning of a top-notch bad guy with a heart and soul.
(If I might, I have a personal note to add about Mr. Ireland: I was a bell boy at a ritzy hotel in San Francisco and some time in the late 80s I carried this old guy's luggage and, since I was always on the search for Crawford connections, I was excited that it was the John Ireland from Queen Bee! He happened to be writing his autobiography and I felt comfortable enough to ask about Miss Crawford. We talked and he gave me the rough working copy (his original) and let me take it home and read it! I was a few feet off the ground…he was a cool old guy with a lot of character. He seemed like a painter more than an actor, and when I asked him about Miss Crawford, the only thing he seemed to enjoy telling me was how much he loved making love to her…I about died! I dutifully read the manuscript that night and returned it the next day to him. Mr. Ireland 's candid personality and the little connection he gave me was a fun experience in my life and a fine memory. The book eventually was printed and I am positive there is a whole section on his romances with Miss Crawford!)
I will also praise the cameraman Charles Lang, who is a total pro, and the musical score and Ranald MacDougall for giving the direction a shot; it was fun! (But why did the dog have to die, too?? It looked perfectly happy and healthy to me... oh, I will let that one go.)
I also have to add that people like Eva do exist, only with different eyebrows but with the same iron will and style. It is a scary world when you have to watch out for people like Eva on the prowl for fresh meat or, in this case, honey.
---
Pam (February 2007)
Rating:
of 5
[Warning! Spoiler!]
My mom had a collection of old books and during the summer I was 16, I read the book and loved it. When I saw this was coming on, I taped it on my dvr.
So disappointed!
This movie was not a good rendition of the book, at all.... For one thing, I always pictured Eva as very very blond and of course strikingly beautiful in comparison to her handsome but obviously scarred husband Avery (Beauty). Joan Crawford was such a miscast for the role of Eva! Of course all actresses think they can do anything on screen. This just proves them wrong. (Crawford's eyebrows are horrible and keep the movie-goer looking at them instead of listening to her talk.)
I would have preferred to see Burt Lancaster or a Clark Gable-type as Beauty and frankly, Betsy Palmer was more Eva in my mind than old-washed up Crawford. Such a disappointment.
And did they change the ending? I can't remember now, but I thought that it was Beauty who finally killed them in a fiery crash.
---
Jonathan from RI (July 2005)
Rating:
of 5
Queen Bee--what a fun role for Joan. This movie is so campy and fun. Meet Eva Phillips, a manipulative domineering bitch who has to control everyone and everything. She camps it up as a glamour girl. The dialogue is hilarious. (She tells her cousin whom she didn't notice was in her room, "You're so quiet we'll have to put a bell on you.") Joan looks beautiful in every scene. She shines in this as does her husband Avery Phillips (Barry Sullivan). If you love camp this movie is a must. I don't know how anyone can't give this movie 5 stars. There is a reason it is on DVD; it's because it's a great movie. I would highly recommend it!
---
James (March 2005)
Rating:
of 5
Reviewing this film is difficult, mainly because watching it made me feel sad. Not sad as in "touching" or "moving," but sad in the sense that it was unpleasant to watch the great Joan Crawford reduced to working in what was nothing more than a down-market "B" picture dressed up with "A" costumes. The cast, other than Joan, is entirely unremarkable, the script and direction are weak, and the plot is a misguided attempt at Tennessee Williams, minus any intelligence or point (think "Cat on a Hot Tin Roof" meets "Dynasty" and that pretty much sums it up).
The story concerns a rich southern family, but not one of the actors in the film speaks with anything resembling a southern accent. This is a glaring omission, and right away indicative of trouble ahead. The family members are nasty and thoroughly dislikable: the alcoholic husband shoots the dog, the children spit on nannies, and the wife (Joan's character) is a vain, insufferable bitch who beds any man she fancies and enjoys being cruel to those who oppose her.
In many ways, the movie is a vanity piece centered around Joan: there are umpteen references to how "beautiful" she is, and even when Joan's not on-screen, the other characters do nothing but talk about her. And Joan seems to lap it all up, preening absurdly before mirrors and sashaying around in glamorous but much too tight Jean Louis gowns. The sad part is that Joan was fifty years old at this point in her career, and she looked it. This movie was made near the beginning of Joan's "scary eyebrows" period, and the dreadful hairdo she wears (which looks like one of Jane Wyman's old wigs) emphasizes her thick, dark brows, making her appear unnecessarily hard and severe. She was clearly too old to be playing the mother of small children (in Strait-Jacket it's at least funny, in Queen Bee it's just dumb), and even though her figure was still good, the overtly sexy costumes she wears look ridiculous (especially the skin-tight sequined dress, which reminded me of a cast-off from Jayne Mansfield's closet).
Another drawback about the tight, structured costumes is that Joan comes across as stiff and wooden at times, almost as though she was restrained by her clothes (the clothes seem to be wearing her, instead of the other way around). There are a few strange moments in the film where she barely moves and resembles a mannequin, and then when she does finally move it seems like she's posing uncomfortably instead of acting. At other points, she moves as though she's in a fashion show, turning this way and that while she fusses with her skirt or her belt. Her performance, in my opinion, suffers greatly because of this and all you notice are her clothes.
The only times she comes alive are during four key scenes (which, not coincidentally, are also her best moments in the film): when she trashes a room with a riding crop, when she slaps Lucy Marlow at the bottom of the staircase, when she breaks down in front of a mirror and smears cold cream all over her reflection, and the scene in the car where she struggles for control of the steering wheel. Otherwise, her performance seems stiff, self-conscious and contrived.
Which leads me to something else which becomes painfully apparent while watching Queen Bee: Faye Dunaway obviously used this movie as "How to be Joan Crawford 101" in order to prepare to play Joan in Mommie Dearest. Christina Crawford wrote in her book that her mother's performance in Queen Bee was the way Joan was in real life, and Ms. Dunaway clearly took this suggestion to heart. The scenes I mentioned above are the most glaring examples of Faye's over-the-top mimicry, and the immediate connection between Joan smearing cold cream on a mirror in Queen Bee and Faye playing Joan with cold cream smeared on her face during the infamous "no wire hangers" scene in Mommie Dearest made me wince. As well, the set designer on Mommie Dearest blatantly copied the lay-out of the entrance foyer and staircase in Queen Bee, dressing it up as "art deco" instead of "50's southern chic" in order to represent Joan's home. Even the crinkly sheer curtains on the windows are the same, and as Joan paused on the staircase in a black gown in Queen Bee, I again winced at the mental image I flashed of Faye standing on the staircase holding baby Christina like an Academy Award in Mommie Dearest.
Queen Bee is not a movie I would recommend. It fails, in my opinion, as a period piece or even as a "camp classic." Joan is woefully mis-cast (Lana Turner or Susan Hayward, who were the right age at the time, would've been much better choices for the role), the plot is muddled and absurd, the supporting cast is weak, and the unavoidable comparisons to Mommie Dearest (and possibly to Joan's own life) are uncomfortable and rather off-putting. Bedeviled by middle age, bad scripts and competition from younger actresses, and desperately in need of a talented hairdresser and a good pair of tweezers, Queen Bee only emphasizes the fact that the 1950's were indeed very unkind to Joan Crawford.
Memorable Lines
"Oh, they're so smug and namby-pamby!" [Swings riding crop violently and knocks trophies off the mantle] "I wish I could get rid of them as easy as this trash!" Eva to Jenny.
"You're like some fancy kind of disease. I had it once…now I'm immune." Judson to Eva.
"Whatever you are, Eva, you're on wheels." Avery to Eva.
---

Stephanie Jones (January 2005)
Rating:
of 5
Hampered by the most distractingly bad hairstyle of her 45 years in film, Joan as Eva Phillips nonetheless manages to ride roughshod over her family members, with methods ranging from the mental (cutting remarks) to the physical (riding crops, phone cords/scarves around necks, jabbed pencils). Eva's carryings-on are all very outré---suggesting, perhaps, to a serious-minded '50s filmgoer that she was in need of a comeuppance, but today probably inspiring sentiments more along the lines of "You go, girl!"
Eva is the Queen Bee of a Southern household that is painfully obsessed with her. Even when she's not in the room, all talk centers around her---what she's done in the past, how wicked and cruel she still is. Newly arrived, innocent cousin Jenny (Lucy Marlow), sent for by Eva, doesn't believe a word of it. She staunchly defends Eva, brings her breakfast in bed, runs her baths, allows Eva to arrange her clothes and her dates...
Jenny's wide-eyed idealism is crushed, though, once she sees Eva and the husband-to-be (Judson, played by John Ireland) of Eva's own sister-in-law (Carol, played by Betsy Palmer) in a desperate clinch and witnesses Eva's later machinations to keep the two from marrying. All the sordid family secrets are then revealed: Eva's stealing her own husband Avery (Barry Sullivan) away from the as-a-result-addled Sue (Fay Wray); Eva's tricking Avery into marriage and driving him to drink and being the cause of the scar on his face; Eva's long-term, ongoing affair with Judson... Why, that Eva really is hard and wicked! (And interestingly kinky... Check out the scene where she's calling a friend to beg off attending a party, while simultaneously looping the phone cord around Judson's neck and tugging on it!)
The overt wickedness does abate in a few instances, which make the movie interesting and keep it from being too one-note obvious: First, there's a brief early scene where Jenny brings Eva breakfast in bed. It's lifted pretty much from the newlywed breakfast scene in 1952's Sudden Fear, and Joan gets to play drowsy-and-cute and human. And the scene where Eva and Jenny are clearing out Carol's room---Eva starts out just plain mean, walking around casually knocking Carol's knick-knacks from shelves, and she's pretty scary when she picks up the riding crop and begins to really whack things with it... But in between the destruction, as Jenny quivers in fear, Eva also tells Jenny about what has driven her to this point. Apparently, in the back-story that we don't get to see onscreen, the family that she married into has tried to hurt her: "You don't know the things they've made me do trying to protect myself." Having seen Eva at her worst, we don't quite know whether to believe this, but in this context her rationale for her behavior seems at least partially plausible.
A final human note comes near the end of the film, after Eva has threatened Avery with blackmail (and poked him with a pencil!)---she'll reveal his and Jenny's mutual attraction to the papers if he tries to leave her. A scene or so later, Avery does an about-face and pretends to be the doting husband. Eva's overt gratitude for his sudden attention (and her obliviousness to his obvious act) is rather moving and sad. She really has loved him the whole time and has been hungry for his affection, which he's withheld for years in favor of drinking himself into a constant stupor...
In a later interview with Lawrence Quirk, Joan said of the film: "No, it's not Eugene O'Neill. I suppose there are contrived moments, silly spots. But I have no apologies. It was a study of a woman who makes everyone around her miserable because of her own unhappiness, and on that level it works." It does indeed work on that level. Unfortunately, Eva's moments of humanity are so few and far between that what we're mostly left with is an onslaught of outrageous behavior that's fun for viewers today who are well-atuned to the camp angle, but ultimately depressing and harsh when viewed purely as a straight (so to speak) narrative.
Memorable Lines
"There. Now I'm ready for people." Eva, after making her grand entrance and downing a drink.
"My, Carol, you look sweet. Even in those tacky old riding clothes." Eva to sister-in-law.
"You're so quiet, we'll have to put a bell on you." Eva to cousin Jenny.
Jenny about Eva: "She feels guilty. She's punishing herself."
Carol: "Don't worry about it. She'll be gentle."
"Don't come between me and my liquor. You'll get knocked down." Avery to Eva.
"Eva does it better. She does everything better." Judd to Jenny as she primps before a mirror.
Avery: "I've made a decision."
Eva: "Really. A whole decision all by yourself."
"Any man's my man if I want it that way." Eva to Carol.