The Best of Everything
Luis Quintanilla
1942
A cartoon from the 1942 book With a Hays Nonny Nonny by Elliot Paul and Luis Quintanilla.
Further info on Quintanilla: The Art and World of Luis Quintanilla Catrais.org Brier Hill Gallery
... in 1942 a spoof on Hollywood's Hays Code came out. It was published by Random House and had sixty five drawings. It was entitled With a Hays Nonny Nonny and what the book did was present several stories from the Bible as they would have to be reworked to become acceptable to the censors in the Hays Office, which at that time was the ultimate arbiter of good taste and moral standards in Hollywood.
---from The Art and World of Luis Quintanilla website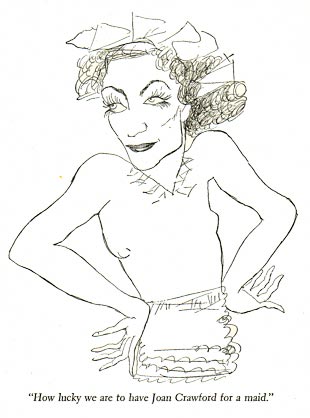 ---
The Best of Everything