The Best of Everything
A Joan Crawford Art Gallery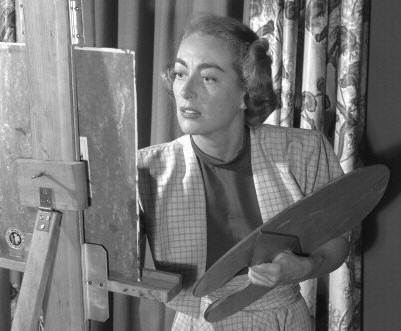 One indication of a true icon is the desire of artists, both contemporary and latter-day, to re-create her image. Joan Crawford began inspiring works of art almost immediately upon her arrival in Hollywood in the 1920s; since then interest in her, and her image, has not waned. Below is a sampling of works of art inspired by Joan Crawford, ranging from the 1920s to the 2010s.
During Joan's Lifetime Posthumous
Move your pointer over a picture for more information. Click on a picture to see the larger image.
---
Legal Note: Per the Fair Use clause of Section 107 of the amended Copyright Act of 1976 (17 USC Section 107),
images on this site are intended solely for non-profit educational purposes,
to provide researchers and general readers with information about Joan Crawford's life and career.
Sources for photos of art works have been credited when known. If you're the owner of any unintentionally uncredited information,
or an artist who'd like your Joan Crawford image presented here, please e-mail me.
---