You can donate year-round to this website to help keep Joan's legacy
going strong online. Your support is always appreciated.
---

[in last month]
12/13/13
FILMS: Newspaper ad for Our Dancing Daughters from Vancouver ("the only theatre in Vancouver showing SOUND PICTURES!"). Thanks to Jack!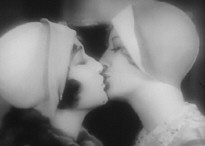 PHOTOS:
1926: Publicity at home with dolls.
1927:
Candids on the set of The Understanding Heart with co-star Francis X. Bushman, Jr., and director Jack Conway: one, two, and three.
1928:
Dream of Love -- Publicity shot by Ruth Harriet Louise.
Our Dancing Daughters -- Publicity with Eddie Nugent shot by Ruth Harriet Louise. And a screen shot kissing Dorothy Sebastian.

---
12/11/13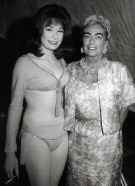 FILMS: A reader review of Berserk by Stuart Hoggan. (If you have your own review of any Joan film to share on this site, please send it in!)
PHOTOS:
1965: Candid with Shirley MacLaine on the set of John Goldfarb, Please Come Home!
1967: In Rio with Brazilian diva Bibi Ferreira.
1968: At a book signing for Films of Joan Crawford in New York City.
1969: At El Morocco with Ethel Merman. And with Edith Head at Head's one-woman show in NYC.
1971: A much bigger, better replacement for a color LA press conference photo.

---
12/09/13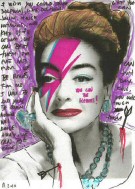 ART: 5 Joan-related works by Roberta Marrero. (My favorites are "Joan Crawford as David Bowie 2" and "Santa Juana de Arco.")
PHOTOS:
1954: On the set of Johnny Guitar.
1955: Color Female on the Beach publicity. And publicity from Queen Bee with John Ireland.
1957: On the set of Esther Costello with Rossano Brazzi.
1959: "Cleanliness is next to Joanliness."
1961: Candid with Helen Hayes.
1963: At the Oscars with Patty Duke. Candid at a party.
---
12/07/13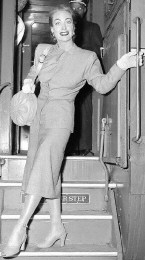 PHOTOS:
1947: Candid disembarking from the Century Limited. And screen shots from Daisy Kenyon, one and two.
1949: Candid with Frank Capra on the set of his Riding High. And publicity from Flamingo Road with David Brian and Zachary Scott.
1950: Publicity from The Damned Don't Cry.
1952:
Sudden Fear: Screen shots one and two. Larger photos added to already existing Fear pages, one and two.
---
12/05/13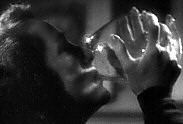 PHOTOS:
1945: A screen shot from Mildred Pierce.
1946: Humoresque: Publicity with John Garfield. And, in honor of the 80th anniversary of Prohibition's repeal today, five big CHEERS from Helen Wright: one, two, three, four, and five.
---
12/03/13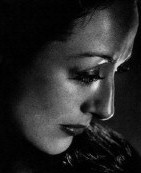 PHOTOS:
1938: Dancing publicity for The Shining Hour with Tony DeMarco.
1939: Publicity.
1940:
Strange Cargo publicity with Clark Gable.
Susan and God publicity shot by Eric Carpenter.
1946:
Two screen shots from Humoresque.
At home with Oscar and Mike Curtiz.
---
12/01/13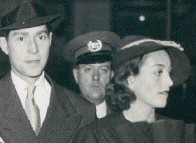 FILMS: Hollywood Reporter trade ad for 1934's Sadie McKee.
PHOTOS:
1934: With Franchot Tone at the Biltmore and at the Hollywood Bowl.
1935: With Franchot in New York City, one and two.
1937: Candid on the set of The Last of Mrs. Cheyney.
---
11/28/13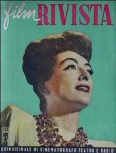 MAGAZINES: Have been slowly working my way through the Magazine pages alphabetically, replacing the covers with larger ones (if I can find them). Tonight finished up the "F" pages (parts one and two), with 41 bigger covers. (I'm aiming for 400 pixels in height for every cover; if you come across any small covers on the A-F pages and have bigger ones that I can replace them with, please send 'em in as a jpg attachment.)
---
11/27/13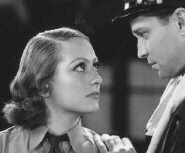 ADS: A 1933 ad for Coca-Cola: "Says Joan to Joan..."
PHOTOS:
1932: Film still from Grand Hotel with John Barrymore.
1933:
Today We Live -- Film stills with Gary Cooper and with Franchot Tone.
Addition to a Today We Live photo-page: Autograph to actress Ruth Moody: "We both must learn not to be so sensitive."
Dancing Lady -- (highly dramatic) Publicity. And showing off a bed.
---
11/25/13
FILMS: Cover of French movie tie-in novelization of Twelve Miles Out ("Le Bateau Ivre").
PHOTOS:
1925:
Publicity for Sally, Irene, and Mary.
General publicity one, two, and three.
1926: Publicity shot by Ruth Harriet Louise.
1930: Publicity shot by Hurrell one and two. Publicity shot by unknown.
1931:
Film still from Dance, Fools, Dance.
General publicity.
---
11/21/13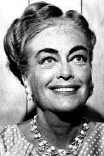 PHOTOS:
1964: Publicity shots from Strait-Jacket: one, two, and three.
1965: Candids one, two, and three.
1968: Candids one, two, and three.
---
11/19/13
PHOTOS:
1949: Publicity shot by Bert Six.
1953: Givin' thanks with the kids.
1954: At home with shoes.
1955: Columbia publicity in jeans.
1956:
Film still from Autumn Leaves with Lorne Greene and Vera Miles.
Candid with Al Steele and dowager.
---
11/16/13
PHOTOS:
1947: Film still from Daisy Kenyon with Henry Fonda and Dana Andrews.
1949: Flamingo Road -- A film still; and screen shots confronting Titus Semple one and two.
1950:
Publicity for The Damned Don't Cry shot by Bert Six.
Publicity for Harriet Craig shot by Robert Coburn.
1951: Color candid on the set of Goodbye, My Fancy with Cliquot.
---
11/14/13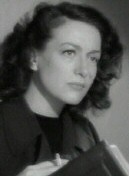 FILMS: A US poster for A Woman's Face.
PHOTOS:
1938: Publicity for Mannequin with Spencer Tracy; and a film still from The Shining Hour.
1939: MGM publicity; and a candid in New York City the day before divorcing Franchot.
1941: Screen shots from A Woman's Face, one and two.
1945: Screen shots from Mildred Pierce, one and two.
1946: Publicity for Humoresque.
1947: Publicity for Daisy Kenyon shot by Gene Korman.
---
11/12/13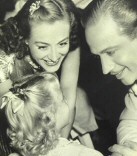 PHOTOS:
1937: With husband Franchot Tone at the opera and at a Palm Springs ranch.
1938:
On the set of The Shining Hour with Melvyn Douglas and niece Joanie.
Film stills from Mannequin: With Alan Curtis, and with Spencer Tracy one, two, and three.