Celebrating 17 Years of BOE: 2004 – 2021
You can donate year-round to this site to help keep Joan's legacy
going strong online. Your support is always appreciated.
---

(Archive: 2013 to October 2020)

New Joan Crawford Best Message Board
(October 2020 on)

I'd been using Facebook as the message board for this website for the past 7 years or so. In October 2020, though, Facebook censors started to get extremely intrusive: Every other day or so for weeks, I was getting messages that one Joan photo or another was banned for "copyright violations." (Really? There are literally thousands of fan sites on Facebook that post thousands of both classic and modern star photos.) After each Joan photo was banned, I myself was then personally banned from using Facebook for days. I finally had enough of the ridiculousness and created a new Joan message board where fans can interact. Please visit the above link and say hi!
---
[in last month]
(times Eastern)
Tuesday, March 2, 5:15am: It's a Great Feeling ('49)
Tuesday, March 16, 6:00pm: Today We Live ('33)
Monday, March 22, 10:30am: Autumn Leaves ('56)
Tuesday, March 23 (Joan's birthday!):
6:00am: Dancing Lady ('33)
7:45am: Mannequin ('38)
9:30am: A Woman's Face ('41)
11:30am: Susan and God ('40)
1:30pm: Mildred Pierce ('45)
3:30pm: Possessed ('47)
5:30pm: What Ever Happened to Baby Jane? ('62)
---
3/04/21
1932: Grand Hotel -- Bigger, better replacements: Publicity with typewriter, publicity with Beery, and film still with Lionel Barrymore.
1933:
Today, We Live -- Film stills with Gary Cooper and with Louise Closser Hale.
Dancing Lady -- A film still with Clark Gable.
Publicity by Clarence Sinclair Bull: one and two.
---
3/02/21
1928: "Bob shot" by Ruth Harriet Louise.
1929: "Pirate shot" by Ruth Harriet Louise.
1930: Publicity by Hurrell, one and two.
FILMS:
The Duke Steps Out: A movie poster; and a US window card, and US and French heralds.
---
3/01/21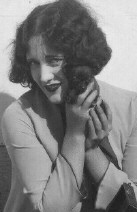 GEOGRAPHY: Added new info and photos for 513 N. Roxbury Drive, the first home that Joan purchased and where she lived from 1927 to September 1928. (Did you know that the house was designed by Frank Lloyd Wright, Jr.?)
PHOTOS:
1925: MGM publicity with pup.
1928: Publicity for Tide of Empire by Ruth Harriet Louise; and MGM publicity.
---
2/25/21
PHOTOS:
1958: On the General Electric Theater set with husband Al Steele.
LETTERS:
Three to columnist Jimmy Starr:
1945 (handwritten note card), 1959, and 1964.
Plus 1957 to a fan; and 1963 to publicist Dore Freeman.
---
2/23/21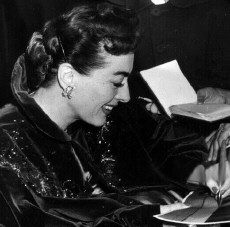 PHOTOS:
1942: On the set of Reunion in France with husband Phil Terry.
1943: Publicity for Above Suspicion with Fred MacMurray.
1952: Candid at the premiere of The Jazz Singer with Christina and Christopher.
1953: At the premiere of Torch Song with members of her fan club. (Shot by Bob Beerman.)
1956: On the set of Autumn Leaves with Cliff Robertson and Robert Aldrich.
BOOKS: Read the 19-page excerpt from Cliff Robertson's unpublished autobiography re working with Joan on Autumn Leaves. (See also the updates to the "Cliff Robertson" encyclopedia entry: new photo, new links, etc.)
---
2/15/21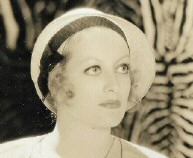 PHOTOS:
1927: Taxi Dancer film stills one and two.
1931: Publicity for Laughing Sinners shot by Hurrell.
TOBACCIANA: Early '30s Caid card from Germany.
---
2/12/21
1925: Four small screen shots from Sally, Irene, and Mary.
1926: MGM publicity (early f-me pump fetish) for Paris.
1927: Candid on the set of The Understanding Heart.
FILMS:
A newspaper ad for 1925's Pretty Ladies.
A US window card, and US and Swedish posters for 1927's The Taxi Dancer.
---
2/09/21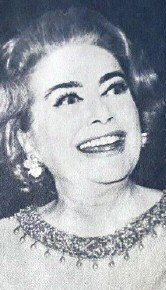 PHOTOS:
1970:
A color screen shot from Trog.
Page of magazine article with candid.
1972: Candid.
FILMS:
Trog: New title and credit shots; plus bigger, better replacements for posters from Argentina and the US.
LETTERS:
1974 to friend/publicist Dore Freeman; and 1975 to longtime friend re Easter and fire.
ADS:
1952 Miss Clairol, 1952 Rheingold Beer, and 1955 Lustre Creme.
---
2/06/21
FILMS:
Freshened up the Johnny Guitar page:
Added note at top of page re the film's 2008 induction to the US National Film Registry, and a link to the induction essay by Michael Schlesinger.
Critics' Reviews: Updated the Roger Ebert review link, and added new review links from Dennis Schwartz Movie Reviews, Slant, Rotten Tomatoes, and TCM.
Movie Posters: Added either new or bigger posters for the following countries: Argentina, Australia, Denmark, France, Germany, Italy, Spain, and the US.
Misc: Added sheet music for title song, plus a candid photo of a busker hired to promote the film outside the Times Square marquee in NYC.

PHOTOS: Johnny Guitar
Color screen shots: With Ben Cooper, and solo at sun-up.
A film still with Borgnine, Hayden, and Brady.
---
2/03/21
1940: Original colorized film still from Susan and God.
1941: Publicity shot by Hurrell.
1943: Serving lunch to kids at war nursery that she funded (includes press caption).
1947: Publicity for Possessed shot by Bert Six.
ADS:
1947: Raleigh Cigarettes
1949: Deltah Simulated Pearls