Celebrating 13 Years of BOE: 2004 – 2017
You can donate year-round to this site to help keep Joan's legacy
going strong online. Your support is always appreciated.
---

[in last month]
---
11/20/17
Across to Singapore: Film stills with Ramon Novarro one, two, and three; and with Frank Currier (includes press slug).
Dream of Love: Publicity -- solo, and with Nils Asther.
---
11/18/17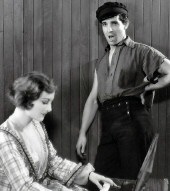 1927 PHOTOS:
Publicity for The Taxi Dancer.
A film still from The Understanding Heart with Francis X. Bushman, Jr.
The Unknown
New film stills: one (with Lon Chaney), two (with Chaney), and three (with Norman Kerry).
Bigger, better replacements with Chaney: one and two.
1928 PHOTOS:
Across to Singapore: Publicity with Ramon Novarro, one and two.
---
11/16/17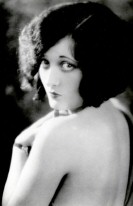 PHOTOS:
1925: A bigger, better replacement for one of Joan's first MGM publicity shots, if not the first official one (JXCX-1).
1926: Publicity by Fred Hartsook; and general MGM publicity (with press slug).
1927: MGM publicity (with press slug).
---
11/14/17
New handwritten letters from Joan's correspondence with Dan Mahony, which lasted primarily from 1926 through 1929, with a last letter in the early '30s.
January 1928 (1 page; MGM stationery, with envelope)
July 1928 (2 pages; MGM stationery, with envelope)
September 1928 (3 pages on "Fairford" stationery, with envelope)
December 1928 (2 pages; MGM stationery, with envelope)
---
11/12/17
Added a new page and 15 new photos for Joan's Kansas City, where she lived from 1916 thru 1923. Street scenes from her neighborhood, the Armistice declaration in 1918, shots from Union Station, folks in line for Mack Sennett's "Mickey" et al.
---
11/07/17
Joan's Columbia, Missouri (Stephens College, fall 1922)
Joan's one semester at Stephens in the fall of '22 was basically a continuation of her high school years in Kansas City: working for her keep, being rejected by prissy girls, concentrating more on dancing with boys than on studying. According to legend, though, Joan came away from the college with some apocryphal words of wisdom imparted by college president James "Daddy" Wood on a train-station platform as she was en route home to Kansas City to escape the school. She repeated his words in interviews for decades:
(1) Never quit a job until you finish it. (2) The world isn't interested in your problems. When your problems are the greatest, let your laughter be the merriest. (3) If you find you can do a job, let it alone, because you're bigger than the job already, and that means you will shrink down to its size. If the job is impossible, you may never get it accomplished, but you'll grow in trying to accomplish it.
In 1932, Joan elaborated:
I'll always love Dr. Wood....He was the first person to tell me that my aspirations are all right. He was the first person to speak as though I might realize them. In that little talk at the train station at Columbia, he gave me more to benefit me through life, more human education than all the hours in the classroom put together. He'd be surprised to learn the places where I have heard him repeating his words---while I was a member of a cheap road show, while I was kicking in the chorus on Broadway, in cabarets and Hollywood dance halls. I could always hear him say, 'Don't run away; let your record do you justice.' And I've always tried to obey him.
Here are photos from Joan's Stephens College and Columbia, Missouri.
---
11/05/17
Joan's Kansas City: Where She Worked (1921-1923)
After leaving the Rockingham Academy in the spring of 1921, Joan scruffed around in Kansas City department stores as a shopgirl. After a brief interlude at Stephens College in the fall of '22, she was back in Kansas City in the spring of '23 at some of the same shops: Kline's; The Jones Store; Rothschild's; Emery, Bird, Thayer.
---
11/02/17
Joan's Lawton, Oklahoma: (1) 910 D Avenue --- A recent shot of Joan's now-abandoned home. (2) Postcards from Lawton's D Avenue and elsewhere in the city during Joan's time there (1910 - 1916), including the "Opera House" run by stepfather Cassin.
Joan's Kansas City, Missouri: 10 years ago, KC resident and photographer John Linville sent me numerous shots of Joan's KC haunts: Rockingham Academy, Budd Park, and stepfather Harry Hough's house. My apologies to John for not recognizing the artistic quality of all photos 10 years ago -- I should have initially posted all!
Rockingham: I've now replaced 8 photos with bigger shots, and added 7 new photos.
Budd Park and Hough house: Also replaced existing with bigger shots and added new ones.
---
10/28/17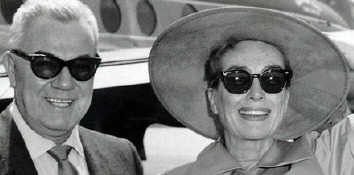 PHOTOS:
1956: Twins Cathy and Cindy arrive in London.
1957: Traveling with husband Al Steele --- one (includes press slug), two, and three.
1959:
Publicity for The Best of Everything.
Candid on the 20th Century-Fox lot with Indonesian president Sukarno.
Stills from TV's "Zane Grey Theatre (Rebel Range)" with Don Grady: one, two, three, four, and five.
---
10/26/17
Female on the Beach: A film still with Jeff Chandler.
Queen Bee: A new publicity shot; and bigger, better replacements one (color on the set), two (publicity by Bob Coburn), three (publicity), and four (film still with John Ireland).
Candids with new husband Al Steele in Las Vegas, one and two (with press slug).
---
10/25/17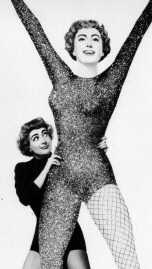 LETTERS:
1950: To a fan re work schedule and kids, plus "I do hope your life is full and happy..."
1950: To a fan with thanks for getting to see his "sweet little puppets."
1951: To a fan re recent flu and Palm Springs rest.
FILMS:
Torch Song -- A costume sketch by Helen Rose (with accompanying press slug).
Johnny Guitar -- An ad mailer from Crockett, Texas.
PHOTOS:
1951: Candid with Earl Blackwell and kids.
1953: Torch Song -- New: one (publicity with Jenny Stewart cut-out) and two (film still with Michael Wilding); and bigger, better replacements with Gig Young, one and two.
---
10/23/17
1949: Flamingo Road -- Carney publicity.
1950: Small color publicity by Bert Six.
1951: Goodbye, My Fancy -- Publicity with Frank Lovejoy, and with Lovejoy and Robert Young.
1952: This Woman Is Dangerous -- Publicity with David Brian and Dennis Morgan, and with Brian.
---
10/21/17
1946: Publicity: Color for Warners; by Bert Six (with his signature); and with Christina and Christopher.
1947: Possessed -- A publicity shot; and screen shots one (two shots searching for David), two (with doctors), three (with Van Heflin), four (with Heflin), five (with Geraldine Brooks), six (two at piano recital with Brooks), seven (with Brooks), eight (with Raymond Massey), and nine (with Heflin).