The Best of Everything
Joan Crawford Letters:
1930 to 1934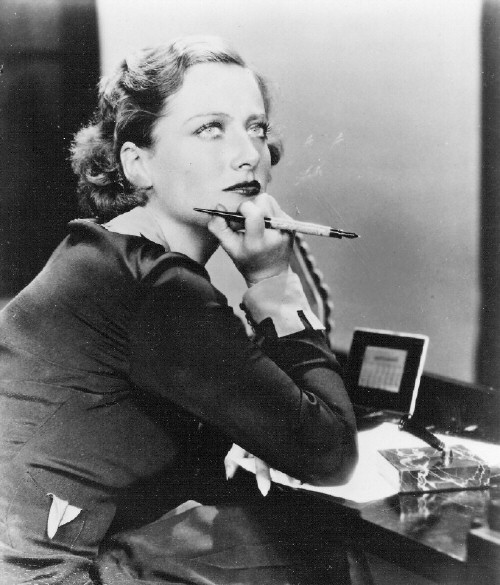 ---
Unknown 1930s to Ginger Rogers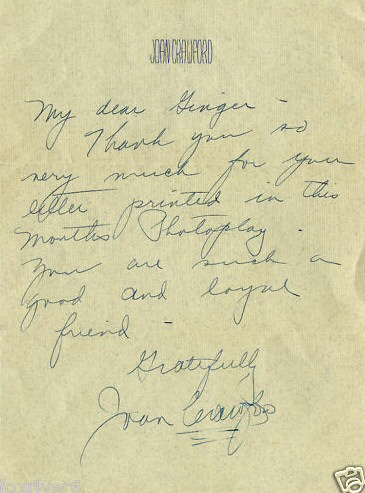 Unknown 1930s (pre-1932) to Clifton Webb
[From the private collection of Danny Rentz. For exclusive use on this site.]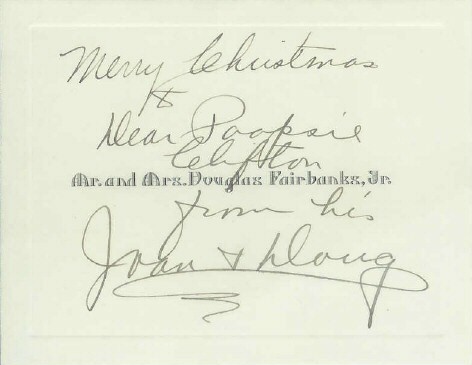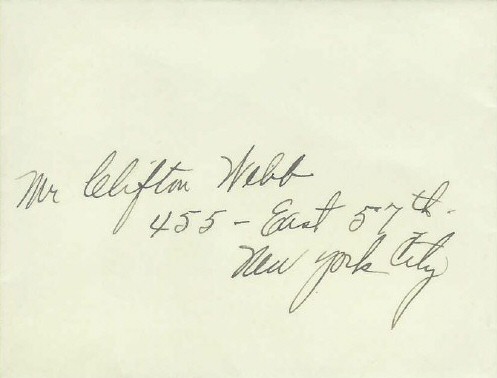 Unknown 1930s to writer Gertrude Walker
[Note: When this was being auctioned on eBay, I queried the seller re the date. He/she said there was no postmark, but that the envelope had a 2-cent stamp.
US stamps were 2 cents from 1919 to 1932. This stationery style was used by Joan from 1931 to 1933.]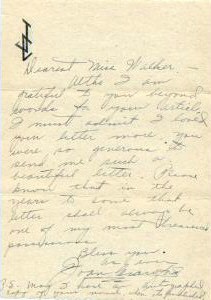 ---
1930
[According to researcher Gary Olszewski, this letter might be to actress Marjorie White, who appeared with Joan in 1931's Possessed.)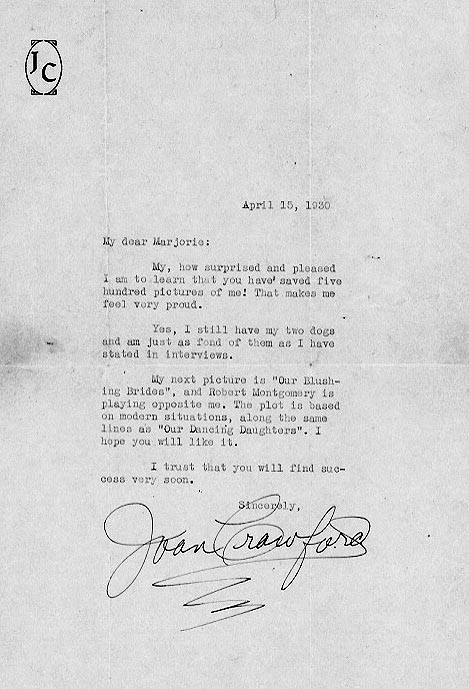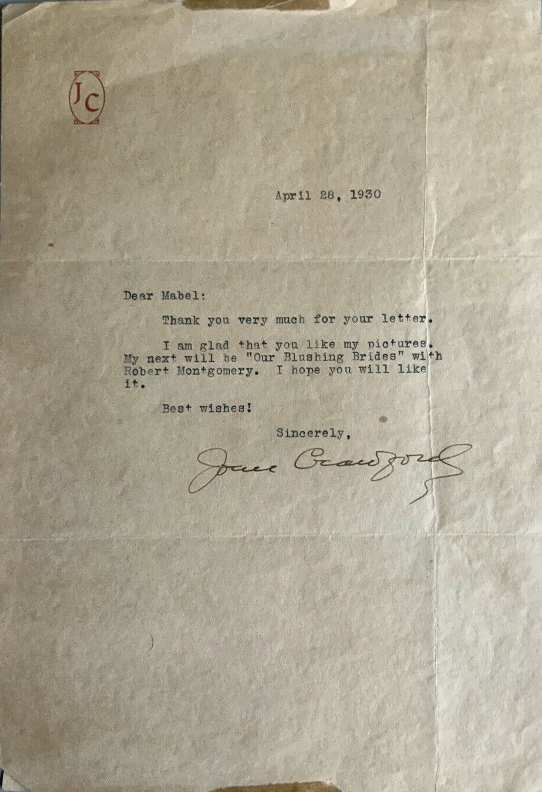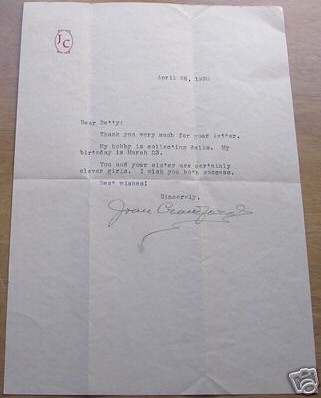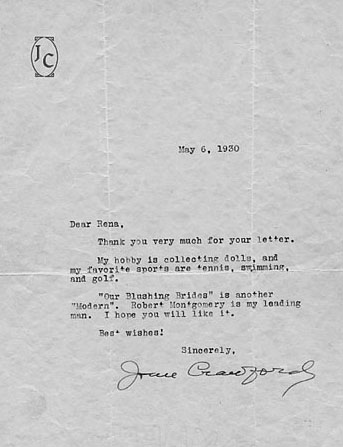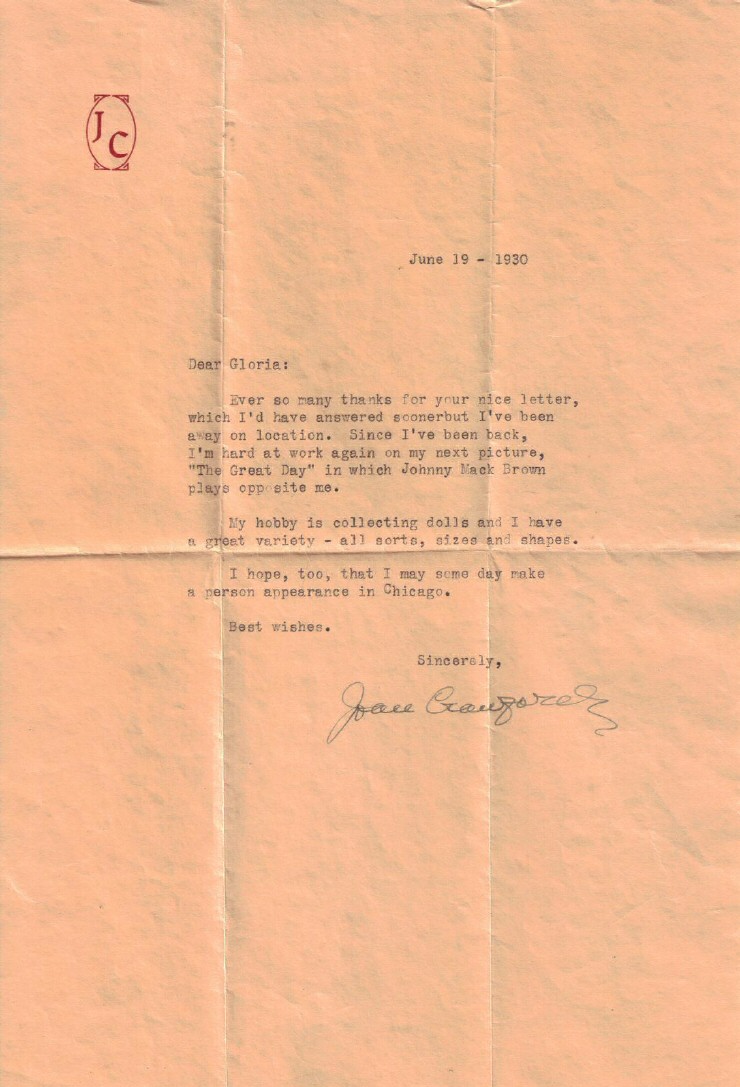 ---
1931
November 14, 1931, to Bank of America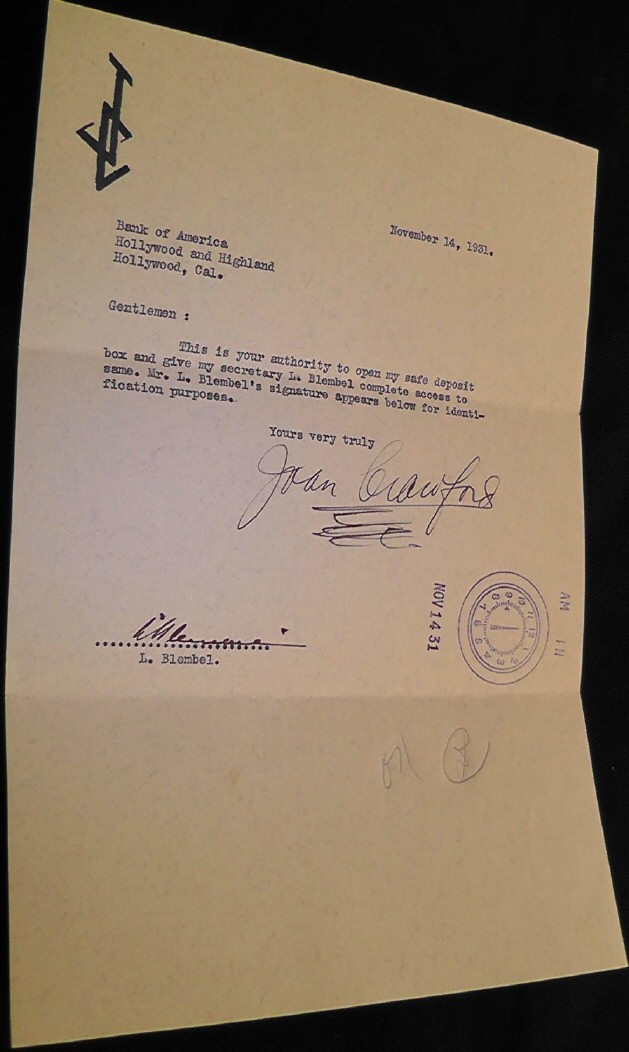 December 24, 1931, telegram to MGM cameraman Billy Grimes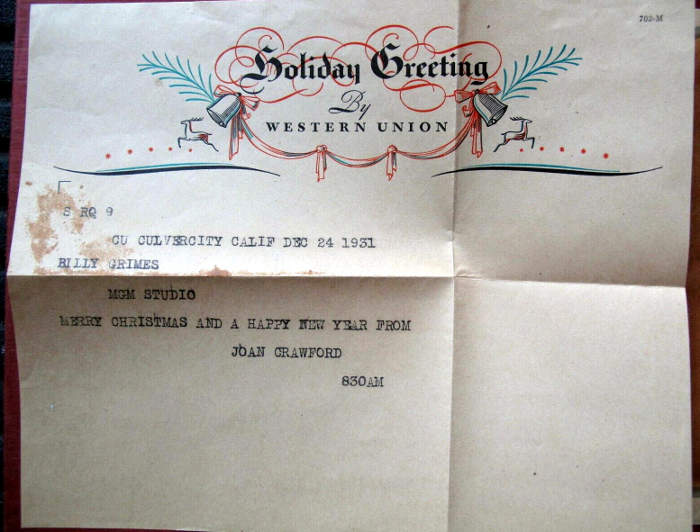 ---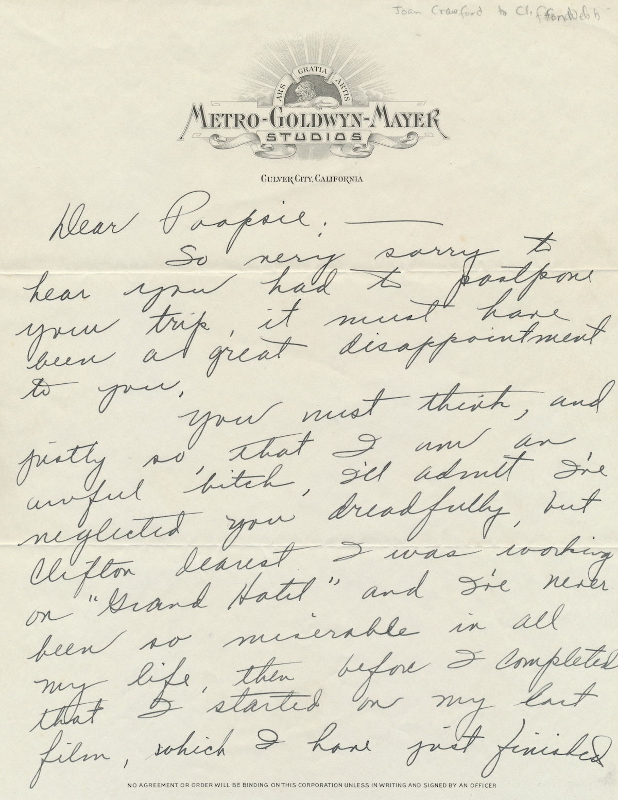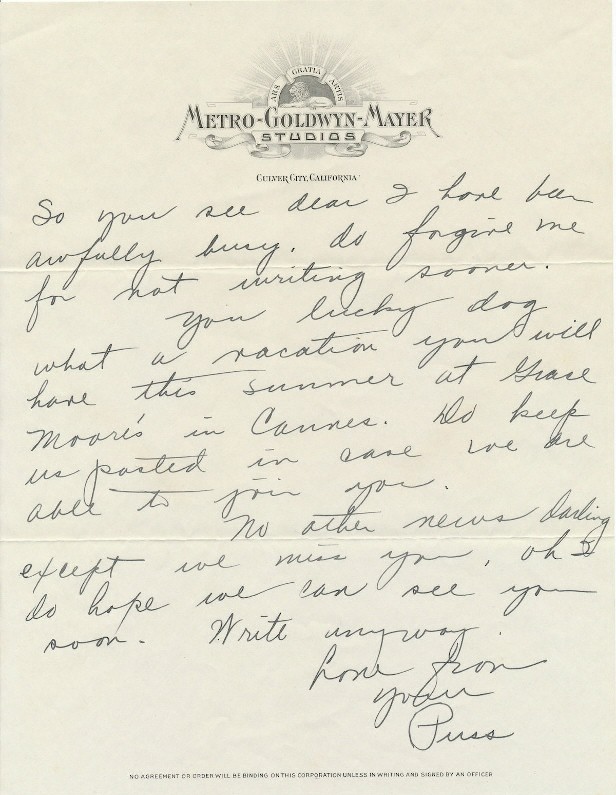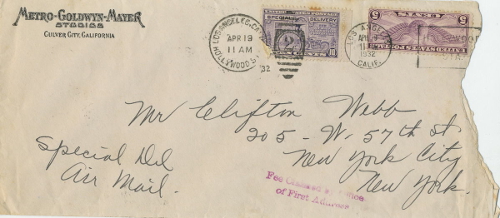 July 28, 1932, to Christine Pasley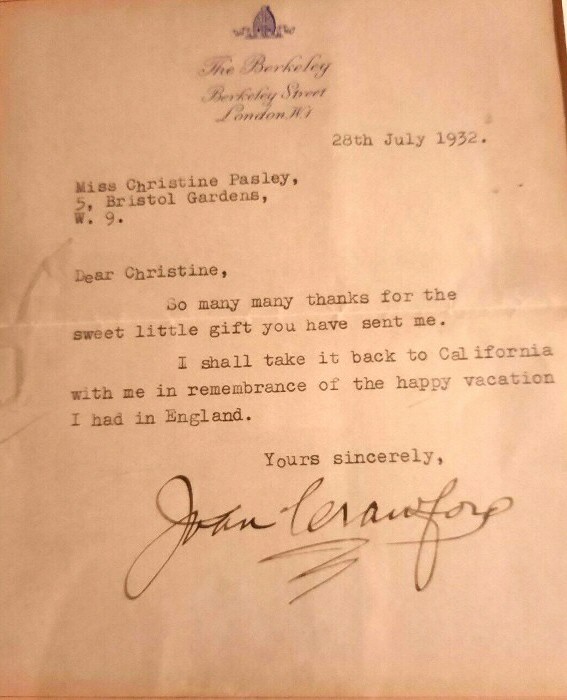 Christmas 1932 to "Lelia and Lenore"
---
1933
January 1, 1933, to Gertrude Walker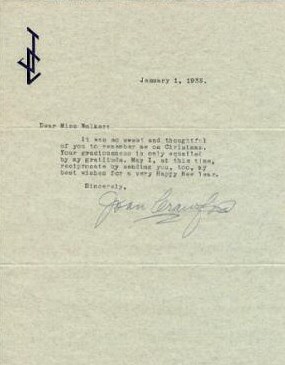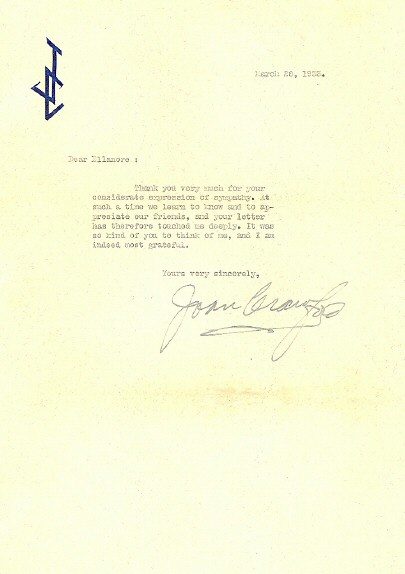 April 14, 1933, to Bank of America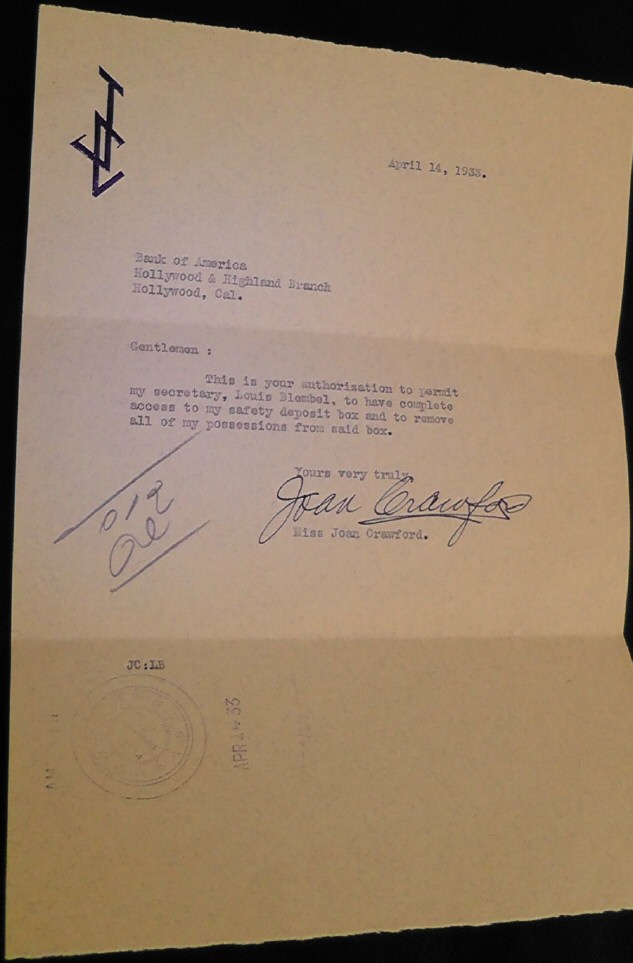 September 15, 1933, to writer Gertrude Walker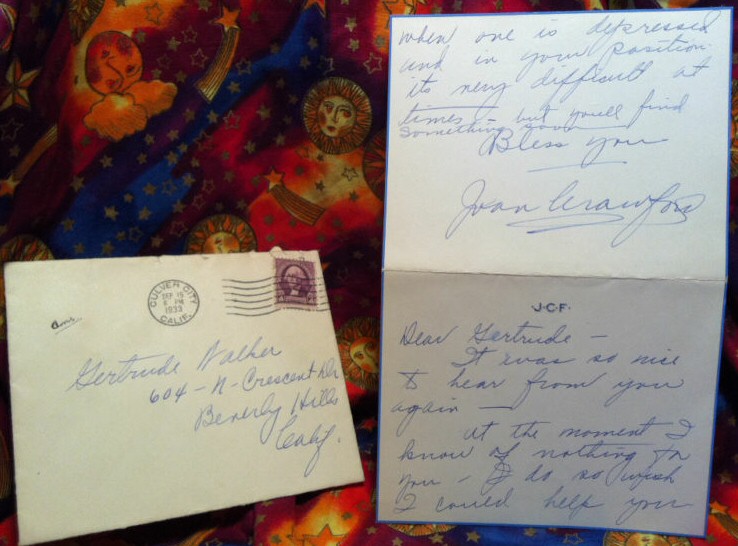 October 17, 1933, to writer Gertrude Walker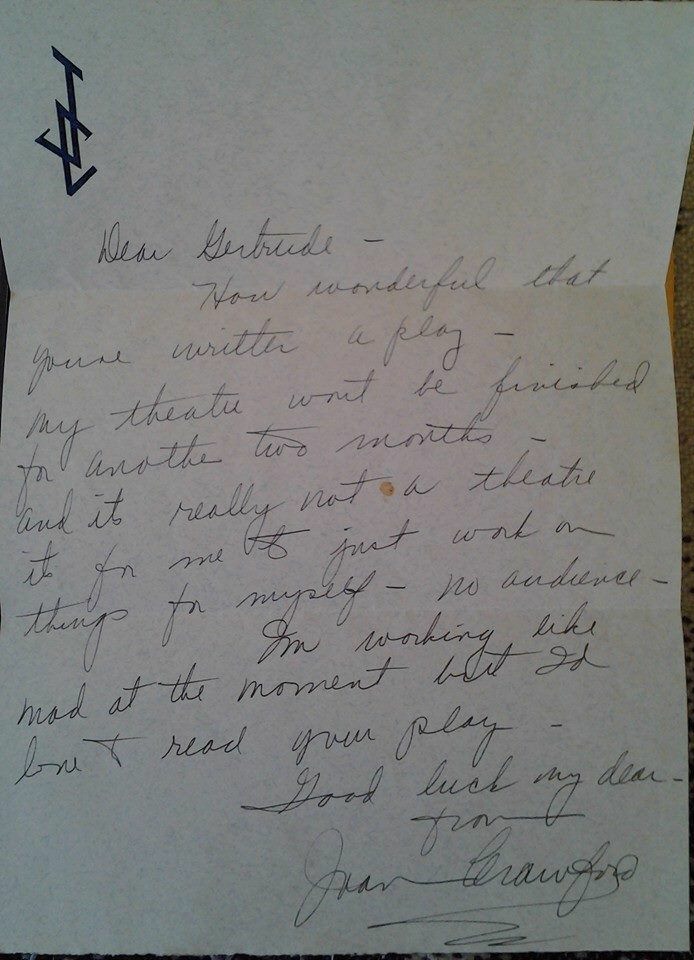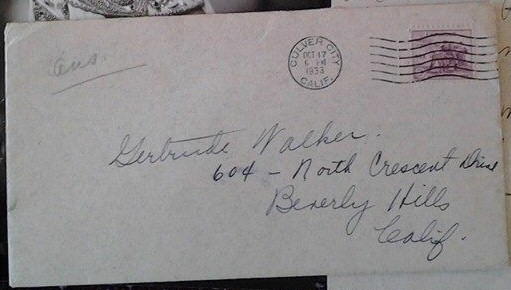 October 23, 1933, to writer Gertrude Walker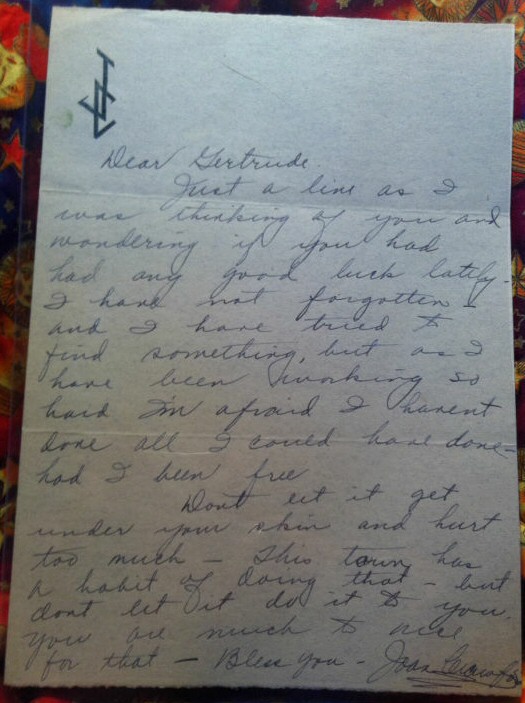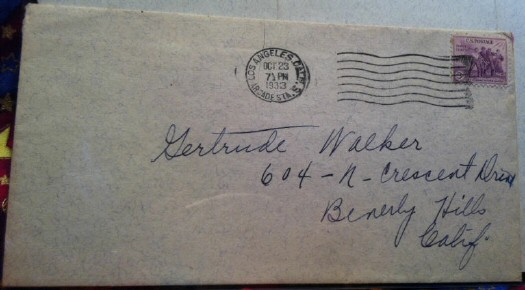 ---
1934
October 11, 1934, to Mr. Billy Griffiths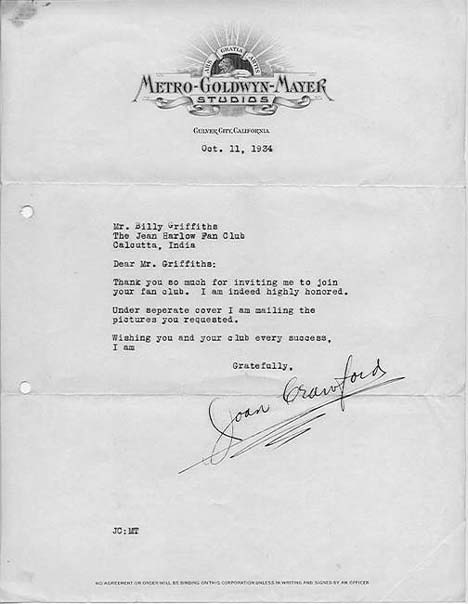 ---
Letters 1920s Letters 1930 to 1934 Letters 1935 to 1939