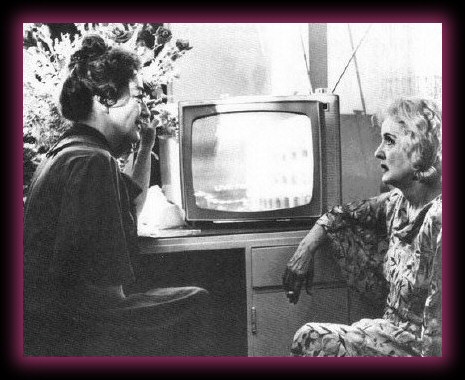 "It's still a pretty good picture!"
---
http://www.tcm.com/schedule/monthly.html
Upcoming TCM Schedule
(all times US Eastern)
JANUARY 2019
Monday, January 7, 7:30am: Love on the Run
Friday, January 18, 4:15am: Strait-Jacket
Tuesday, January 22, 2:30pm: Reunion in France
Wednesday, January 30:
3:00pm: Hush...Hush, Sweet Charlotte [what might have been]
5:30pm: What Ever Happened to Baby Jane?
FEBRUARY 2019
Saturday, February 2, 5:15am: Sudden Fear
Tuesday, February 5, 1:30am: Mildred Pierce
Wednesday, February 13, 10:15am: Our Dancing Daughters
Tuesday, February 19, 12:00pm: What Ever Happened to Baby Jane?
Sunday, February 24, 9:00pm: Grand Hotel
---
Memories...
Friday, August 31, 2018
TCM's "Summer Under the Stars"