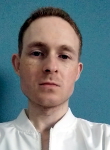 Chris Leonard
(July 2013)
Rating:




of 5
Throughout her five-decade-spanning career, Joan Crawford embodied numerous different roles, ranging from the shopgirl of the 1930s to the "Scream Queen" of the 1960s. It's in Johnny Guitar that Miss Crawford takes on one of her most notably different personas: the no-nonsense, yet still very much all woman, saloon owner Vienna.

Perhaps the only Western ever to have women squaring off against each other (and in lead roles, too), Johnny Guitar is perhaps a rarity in Hollywood all 'round. Indeed, even as the film draws to its dramatic climax, the men finally realise that the battle is between Vienna and her arch-enemy Emma Small (Mercedes McCambridge) and THEM alone. Indeed, the sometimes tough combination of being seen to be able to fight your own battles against men and yet still maintain your femininity and needs as a woman is a main recurrence throughout the whole picture. Perhaps even the main reason behind the trouble that's brewed up in the first place.

As she had successfully done so often before, Joan brings the right balance of toughness, vulnerability, warmth, and of course glamour to her role of Vienna. In my opinion, Miss Crawford is probably the only woman ever who still looks sexy wearing what may be best described as cowboy-wear! Another familiar presence is a recurring love triangle between Vienna, the Dancing Kid (Scott Brady), and the recently returned Johnny Guitar (Sterling Hayden). It could even be stretched to a love square, with Vienna's rival Emma having unrequited feelings for the Dancing Kid on her part. As I mentioned earlier, these feelings that Emma has make her feel like a woman despite her often fierce demeanor, and as a result it scares her--something that Vienna points out in the film. I have to say though that Vienna and, indeed, Emma show many times in the film that they sort out their problems on their own accord. This is most evident in their epic showdown at the end.

All in all, Johnny Guitar is an interesting watch and one that every Joan Crawford fan should view more than once.
---
Stuart Hoggan (April 2013)
Rating:





of 5
Like any true celebrity concerned with the adulation of her public, Joan Crawford was largely galvanised by her commercial failures. The lack of attention or acclaim was sinfully unacceptable by her standards but, while also remaining astutely self-reflective of her work, there were exceptions with two masterpieces with which her views would never atone. The first was Rain, a didactic and bold drama of religious and sexual oppression; the second has arguably propelled her into credible filmmaking chic, Johnny Guitar.
The latter arrived as a twin-piece to Crawford's other curious genre-experiment, the doomed musical Torch Song; in spite of ample publicity, the reception was similarly ambivalent. Now, however, after years of being enamoured by the French, Nicholas Ray's Johnny Guitar has found an affectionate place in the hearts of today's generation. The DVD even bags a professor-esque introduction courtesy of Martin Scorsese.
Most of the modern endorsement is typical pandering to the posthumous: The script is far from operatic, rather high-pitched camp delivered with gritty conviction. The screenplay and cinematography aren't artistically grandiose, but highly saturated in colour. The setpieces are interesting, as is the musical score, with the signature tune delivered by the wonderful Peggy Lee. On a whole, the visual presentation of Johnny Guitar is an intriguing, if flawed, advancement of colour in cinema.
Johnny Guitar's magic lies in bold themes implied through masterful subtext. Philip Yordan's script poses a delicious melange of intellectual discussion: Is it really an anti-Western portrait of feminism and psycho-sexual hysteria, or is it a poker-faced parody of the genre itself? Here we have a backdrop that might just be the most off-kilter on record. The dritfing guitar-toting title character (Sterling Hayden) emerges in Arizona, where he is reunited with his saloon-owner former lover, Vienna (Joan Crawford). Vienna is downplaying the barren financial prospects of her saloon as she patiently awaits the pending railroad to come into town and flood her business with new customers. Unfortunately this draws the ire of town rancher Emma Smalls (Mercedes McCambridge), who resents the idea of new settlers on her land just as much as she resents Vienna.

When a firefight takes the life of Emma's brother, she embarks on a witch hunt and attempts to place the blame on resident cowboy The Dancin' Kid, who may or may not have once shared a bed with Vienna. Influencing the greater part of the town, Emma has the sheriff issue Vienna a warning to pack up and move out. Her ace in the hole is Johnny Guitar, who, unbeknownst to everyone else, is a notorious gunslinger. The story shifts along a feverish pace of interpersonal drama, from Johnny Guitar at odds with The Dancin' Kid over their shared fondness for Vienna to the lynch-frenzy psychosis of Emma.
The first thing that immediately transfixes you is, unsurprisingly, Joan Crawford. She becomes transient in spirit and eschews acting here. What she projects onto the screen is a hybrid of glaring androgyny and indomitable presence. Even for the wrong reasons -- proceedings are undeniably campy -- Crawford's entire stance and delivery denote the staid calm of a killer. Crawford was maligned by her co-stars during production of this film, and watching Vienna churn out lines such as "Down there I sell beer and cards; all you can buy up here is a bullet in the head" illustrates the grisly determination she wielded to disarm any opponents -- off screen and on.
While Sterling Hayden, more figure than actor, takes a likeably emasculated and subservient role to Vienna, the other star of this film is undeniably Mercedes McCambridge. "I'm going to kill you," she sneers early on to Vienna with a sleazy smile etched across her lips. "I know," fires back Crawford. "... If I don't kill you first." The sardonic fire of a wild animal in midst of catching its prey fills McCambridge's eyes in almost every scene; her dialogue is emoted through endless snarls and strained pitch. McCambridge is strangling her way through the script as her hands desired to around Crawford's neck. In the context of her character, this frustration depicts Emma being driven clinically nuts due to her lust for The Dancin' Kid.
Johnny Guitar was unfortunately conceived at a point where Crawford's celebrity had broached caricature. Her face had completed its transformation from wide- eyed hopeful into a masculine, vulcan-browed, lizard-staring Grand Dame. This is beauty in hardened granite. There are, mind you, moments where Crawford glows in beatific form; her costumes make full use of bold colour, and when Emma and her posse come to arrest Vienna at her saloon, they find her draped in flowing, graceful white gown as she softly plays her piano. The tension boiling all through the film hits its climax in this scene, and the drama scales heights of ecstasy as Emma sets fire to the saloon in a moment of stolen victory.
Between Nicholas Ray and his coalition of capable character actors, it's understandable that his film has been reassessed as meticulously detailed and stuffed with Freudian themes. If Johnny Guitar doesn't feel as though it possesses the intellectual backbone critics have subsequently implied, then at the very least it plays with angst in a blender and pressed on high. The ending, for instance, should always be watched by any two warring females that fancy a giggle at the silliness of their own feud.
With Torch Song, Crawford's estranged professional relationships were brought to the focus of the camera; here, it's the off- screen rivalries that are perhaps the key ingredients that loan the film several deeper, more interesting dimensions. It's a shame that being labelled a misguided wreck during its time disheartened our leading lady: Johnny Guitar is one of the rare fruits of Joan Crawford's unsinkable commitment to her role -- it has rightfully earned the status of a post-modern classic.
---
Jon M. (February 2005)
Rating:





of 5
Johnny Guitar is a film experience unlike any other you are likely to encounter. On the surface it is a role-reversal Western --- beneath that surface are many layers. To say the picture is ahead of its time is scratching the tip of an iceberg.
The story opens somewhere in the Wild West, set in the late 1800s. Vienna (Joan Crawford) owns the saloon and gambling parlor just outside of town. Johnny Guitar (Sterling Hayden) arrives supposedly to start working for Vienna. The trouble begins when a stagecoach is held up and one of the casualties is the town banker. Emma Small (Mercedes McCambridge) is the sister of the victim; besides being angry, she appears to be sexually frustrated as well.
Emma keeps company with John McIvers (Ward Bond). Besides owning most of the land and controlling commerce in the town, together they intimidate almost everyone else --- except Vienna of course. She is independent, runs her own business, and has much bigger plans as soon as the railroad comes. Just the idea of the railroad and the new people it will carry west sets off Emma and McIvers.
Emma and McIvers are convinced that the "Dancin' Kid" (Scott Brady) and his bunch held up the stagecoach and that Vienna is mixed up in it as well. Emma, it seems, also has repressed feelings for the Dancin' Kid, so she is constantly at odds with herself. McIvers takes it upon himself to declare a new law ---"Vienna's" must close and the gang must leave town in 24 hours.
A lot happens in that next 24 hours; it seems Vienna and Johnny have a past together and are not yet finished with each other. The gang has to decide if they should leave town or defy the law. Emma seems to get everyone in her posse to hate Vienna, the Dancin' Kid, and anyone else who represents change in their town.
When the film was originally released in 1954 it was not a winner at the box office. Critics of the day generally panned the film; it seems to me that they were shortsighted, to say the least. Only in France did the film find an audience. In fact, Johnny Guitar was always considered a classic in that country; Francois Truffaut and Jean-Luc Godard both praised and were inspired by the film. Today, 50 years later, the movie is now considered a near-masterpiece everywhere. It really is something to see; it is a moody, tension-filled, heavily stylized film full of sexual symbolism and political references (presumably the McCarthy Witch hunts) that poses many questions---many of which are still relevant today in the early 21st century. It's amazing that critics and audiences of 1954 did not at least pick up on this.
Performances are near-perfect in this film: Protagonist Joan Crawford is ideally matched with antagonist Mercedes McCambridge---If the two ladies are in a frame together the fireworks go off. The viewer clearly sees the contempt their two characters have for each other. Sterling Hayden was a somewhat limited actor, but in this film that is a plus; even though he plays Johnny, he is basically supporting Crawford. Ward Bond is typecast and effective as well. Ernest Borgnine comes off mean and selfish, as he should. Scott Brady is likable, but you don't completely trust his motives. In fact, most of the characters come to a point where they must make very important decisions, and the decisions they do make define that particular character even more.
The direction is fine considering the fact that Nicholas Ray followed up this film with Rebel Without a Cause, which presented another misunderstood character against the grain. The writing is incredible, especially for its time (conservative early 1950s) --- so many long monologues by almost every main character. Johnny Guitar is one film that I believe turned out to be better than was originally expected.
Memorable Lines
I've never seen a woman who was more a man; she thinks like one, acts like one and sometimes makes me feel like I'm not. Sam describing his employer Vienna.
You want The Kid and you're so ashamed of it, you want him dead. You want me dead, too, then maybe you can sleep nights. Vienna to Emma.
Look at her standing there staring down at us like she's a somebody. Emma to Vienna.
You're nothing but a railroad tramp, not fit enough to live among decent people. Emma to Vienna.
I intend to be buried here. In the 20th century. Vienna to Emma and posse.
Down there I sell whiskey and cards. All you can buy up here is a bullet in the head---now which do you want? Vienna to the posse.
When you boil it all down, what does a man really need? Just a smoke and a cup of coffee. Johnny to the posse.
When a man can't hold onto a glass he should drink like a baby from a bottle. Open your mouth, Guitar Man, I'll feed you. Ernest Borgnine's character to Johnny.
Five years ago I met you in a saloon, now I find you in one. Johnny to Vienna.
I'm not ashamed of how I've got what I have. The important thing is I've got it. Vienna to Johnny.
A man can lie, steal, and even kill, but just as long as he can hold onto his pride he's still a man. All a woman has to do is slip once and she's a tramp. Must be a great comfort to you to be a man. Vienna to Johnny.
Lie to me, tell me all those years you've waited. Johnny to Vienna.
He makes her feel like a woman and that frightens her. Vienna to Johnny, describing Emma's feelings for The Kid.
A posse is an animal, moves like one, thinks like one. Johnny to Vienna.
You're acting like she's some fine lady and doing nothing makes you fine gentlemen --- well, she ain't and you're not. Emma to the posse, describing Vienna.
Boys who play with guns have to be ready to die like men. Vienna to John Carradine's and Ben Cooper's characters.
I'm sitting here in my own house, minding my own business, and playing my own piano--- I don't think you can make a crime out of that. Vienna to the posse.
Nice fella. You've finally got someone to do your shooting for you. That ought to make you real happy. The Kid to Vienna.
We've both done a lot of living; our problem now is how to do a little more. Vienna to Johnny.
---

Stephanie Jones (February 2005)
Rating:




of 5
Frankly, I'm a bit baffled by some of the extravagant praise heaped on Johnny by today's critics. (See the above "Critics' Reviews" section.) Not that it's not a good movie--it is, and it was indeed highly underappreciated at the time of its release. It's just that modern-day critics' comments seem slightly off-base about what makes the film so unique.
In reading over the Critics' Reviews above, I saw mentions of things like the film's "hallucinatory quality," "expressionistic sets," "surreal color photography," as well as its being "deliriously stylized." Well, I've probably seen Johnny at least 10 times now, and I still fail to see anything particularly hallucinatory, expressionistic, surreal, or stylized about physical things like the color and the sets. For one thing, a new color process, TruColor, was being tried out. As is the case with many early color films, the process hadn't yet been perfected and the colors came off as unintentionally gaudy. What might seem "surreal" today was, in fact, just an imperfection of the process at the time. In addition, at least as is documented in this case with producer Yates, a color film's director and cameraman were often pressured by producers to make the costumes and sets as vivid as possible in order to show off the new color technology. Nothing too mysterious and artistic about it, really---just an understandable desire by the money-men to display what they'd paid a lot for.
As for the film's sets: The saloon, bank, hide-out, etc., all seemed pretty conventional to me as far as Westerns go. (I wonder---is it the burning of Vienna's saloon that has critics so enraptured? The posse does circle the conflagration for an inordinate amount of time; but when I spotted the same exact footage used at least twice, I attributed it to the director just milking the rather trite "action" for all it was worth...)
Another aspect of the film that today's critics seem to imbue with untoward significance is what they say are the obvious parallels between the lynch-mob mentality in the movie and the red-baiting political climate in the US of the 1950s. A legitimate point if you're thinking about the film in a vacuum. However, if you've seen even two or three other Westerns of whatever time period, it's pretty obvious that a lynch scene demonstrating "the dangers of mob justice" is a pretty standard convention of the genre.
Just as conventional are the Bad-Girl-With-A-Heart and the Laconic-Loner / Good-Man-With-A-Violent-Past characters of Vienna and Johnny. But here is where Johnny Guitar, for me, makes its radical mark both on the genre and on cinema as a whole: The usually stereotypical "Bad-Girl-With-A-Heart" isn't a minor character who's chucked condescendingly under the chin by the nostalgic Hero, who remembers his Bad Old Whoring Days with a bit of fondness but is nonetheless glad he's now found a better life for himself with a classier (but still hot) dame. No, this particular Bad Girl happens to be Joan Crawford... and she happens to run the show. The title character Johnny's role in the film's proceedings is almost immediately negligible: He's on hand for Vienna's early saloon confrontation with the angry town-mob and the subsequent tussle between them and the outlaws who have sought refuge from a sandstorm... But rather than heroically stepping in "in defense of his woman," Johnny just sits there and lets Vienna deal with the tense situation; after she alone diffuses it and the townfolk leave, he makes smart remarks and brawls with a gang-member---OFF-camera, while we see Vienna parrying verbally with her former lover, the outlaw Dancin' Kid. Never has the title character of a film behaved so ineffectually (or failed to get screen time when involved in a brawl!)
Even after Johnny and Vienna---former lovers in the story---have reunited and Vienna starts symbolically wearing a white dress rather than her former black pants ensemble (leading us to believe she's gone all passive and femme), Johnny is still incapable of action. Witness the bank robbery that occurs the morning after they've slept together: The now-femininely attired Vienna's right in the middle of things while Johnny waits passively outside. Later in the film, he eventually does strap on the guns again, but it's certainly a minor plot point by that time: The final obligatory shoot-out has nothing at all to do with him, but is rather the climax of the ongoing rivalry between Vienna and her female nemesis Emma.
Joan Crawford is quiveringly intense and watchable in her performance, especially in the first half of the film, in the saloon, before the more conventional lynch-mob chasing scenes start. We've all seen "Intense" portrayed onscreen, but here Joan has moved far beyond mere "acting" into the "radiating" sphere. Which can seem weird or scary (or "surreal" or "deliriously stylized") for anyone not used to seeing real, and often disturbing, intensity transferred to the screen. Over the years, I've watched Johnny with various non-Joan, non-classic film fans, and the reaction to the first half of the film, even among Joan-detractors, has usually been the same: Some post-mod ironic put-downs as the movie started (based on a pre-conceived idea of Joan Crawford) that quickly melded into silent, amazed attention to what Joan was doing acting-wise onscreen...and, after the movie, some serious, non-ironic admiration for her performance. It's the strangest thing...
Almost immediately after the film's release, after the poor critical reception, Joan regretted taking the role ("I should have had my head examined"). But with this film, as with her opinion of her then-decried/now-classic 1932 film Rain, time has proven her wrong: For their groundbreaking psychological bravery, both she and Johnny Guitar are exceptionally worthy of the cult status they've achieved. And it has nothing to do with the scenery.
Memorable Lines
In his own "Memorable Lines" above, Jon covered a whopping amount of great lines from the movie! I'd just like to expand on a couple of those and add one exchange:
Emma: I'm going to kill you.
Vienna: I know. If I don't kill you first.
Johnny: Five years ago I met you in a saloon, now I find you in one---I don't see much change.
Vienna: Except I own this one.
Johnny: Lie to me, tell me you've waited all these years.
Vienna (deadpan): All these years I've waited.
Johnny: Tell me you would have died if I hadn't come back.
Vienna (deadpan): I'd have died if you hadn't come back.
Johnny: Tell me you still love me like I love you.
Vienna (deadpan): I still love you like you love me.
Johnny: Thanks.