The Best of Everything
Joan's Stuff:
Joan Crawford Art Collection / Other
Above: Four Joan-owned paintings by Margaret Keane. Auctioned by Doyle New York on 12/7/11. Click on any painting to see larger versions of all four.
Below: A Margaret Keane portrait of Joan that hung in the living room of two of Joan's apartments, Fifth Avenue and Imperial House 22-G.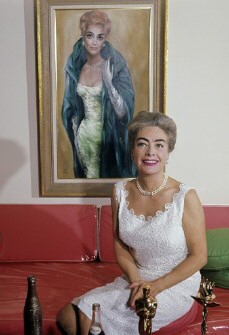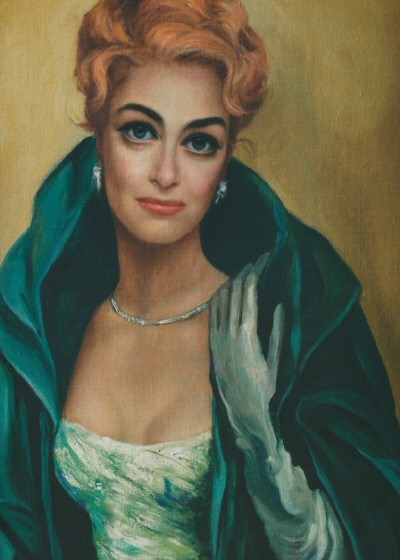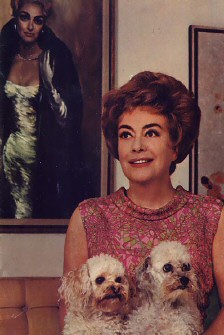 Below: A painting by Michaele (now "Michael") Vollbracht that hung in Joan's bedroom at her Imperial House 22-H apartment.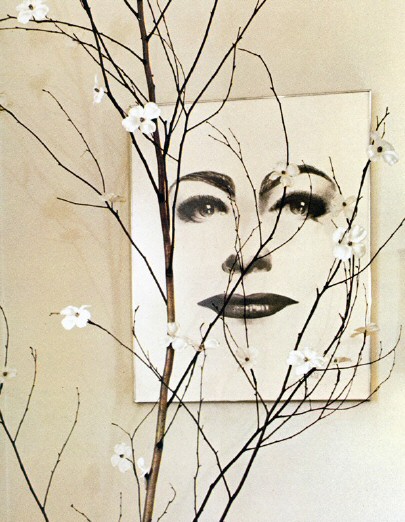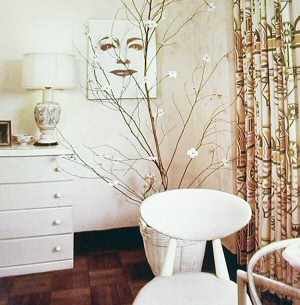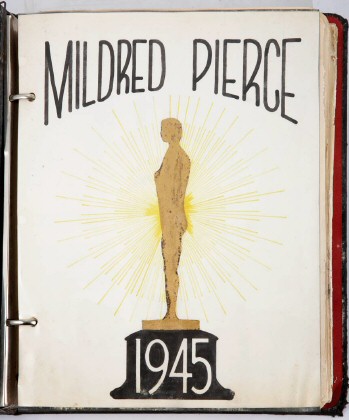 Above: Scrapbook presented to Joan at the end of the filming of Mildred Pierce, including film stills and memorabilia. Offered at auction by Doyle New York on 12/7/11.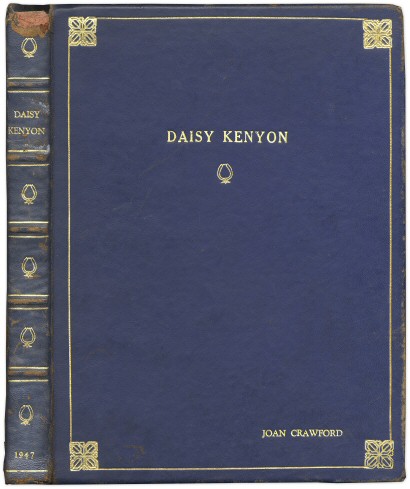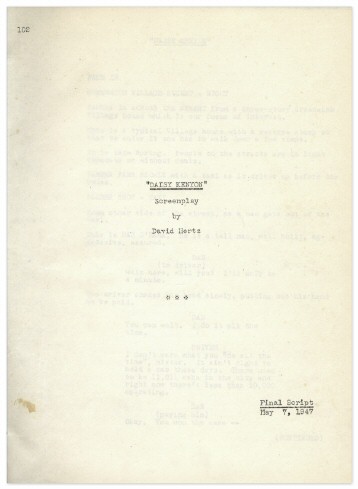 Above: Personal bound script for Daisy Kenyon. Auctioned by Nate D. Sanders in April 2015, starting at $10,000.
(Script was initially auctioned at Christie's in June 1993, as part of Lot 18, for $1400.)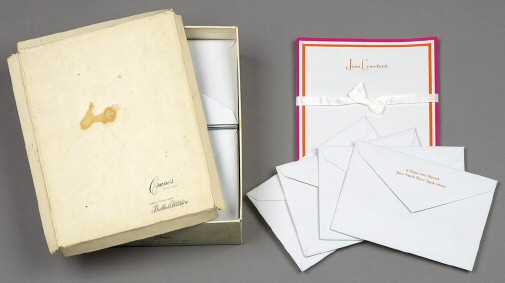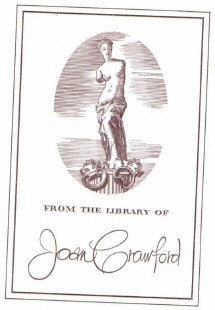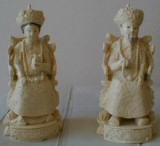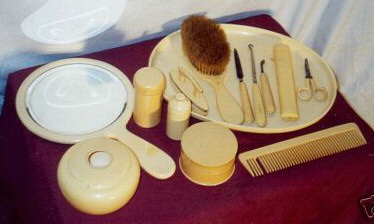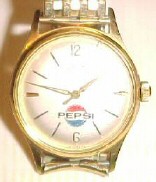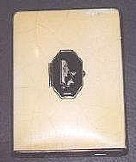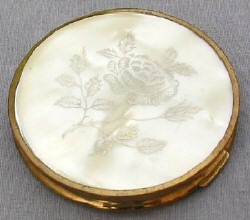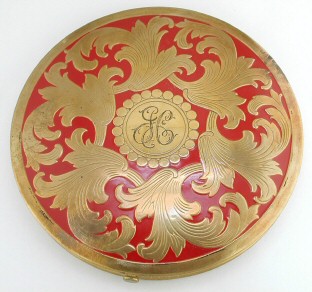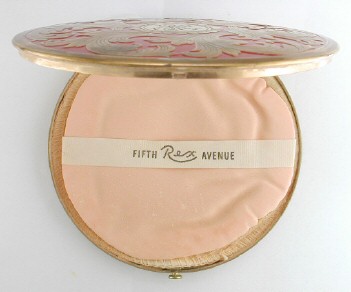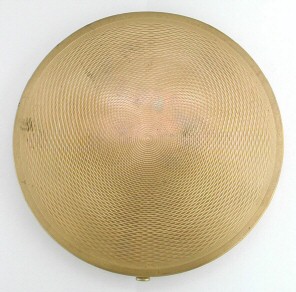 Above: Compact from NYC's "Rex." Auctioned on eBay 2013.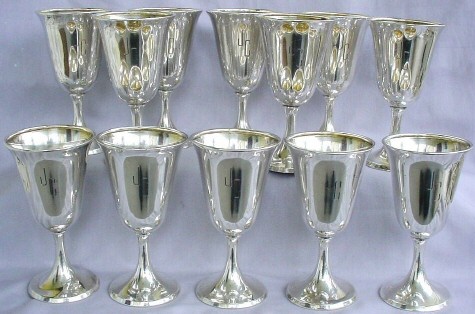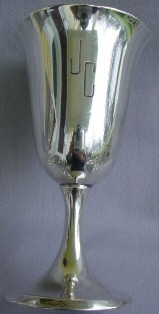 Above: A set of sterling silver "JC"-monogrammed goblets, auctioned by Joan in 1967 with Parke-Bernet upon her move to the Imperial House.
51 Troy ounces. 6-3/8 inches tall and 3-3/8 inches wide. Offered on eBay in 2013 for $6,000.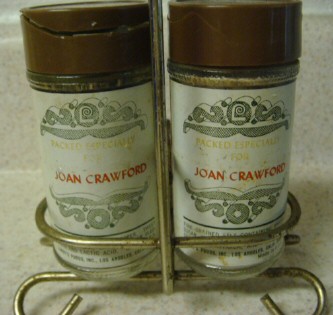 Above left: Specially labeled salt-and-pepper shakers for Joan from Lawry's restaurant in Beverly Hills, 1950s.
(From Dore Freeman's private collection; auctioned on eBay in 2013.)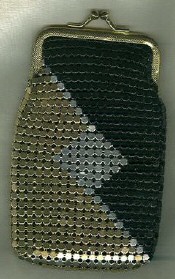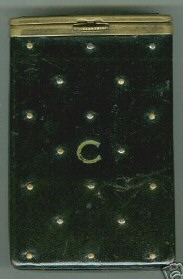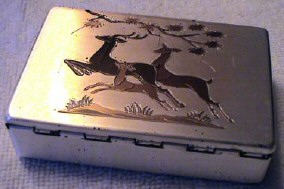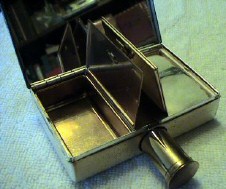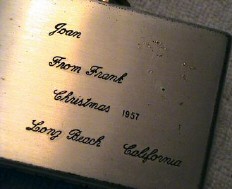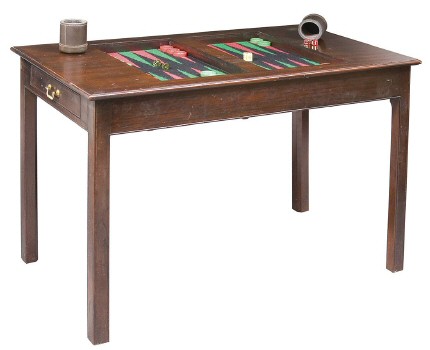 Above: Joan's mahogany backgammon table (H 29 in, W 44 in, D 2-1/4 in). Sold at auction by Doyle New York on 12/7/11.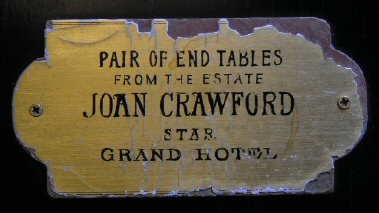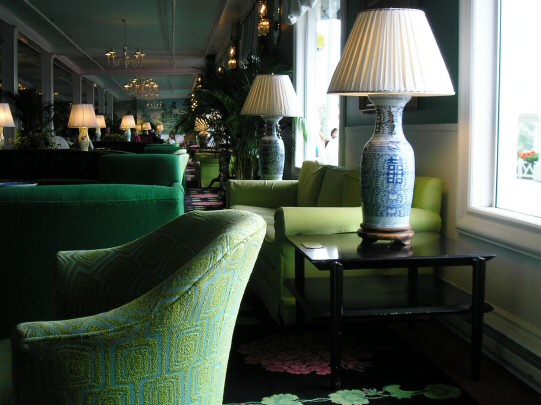 Above: Parlor of the Grand Hotel of Mackinac Island (Michigan) today, decorated by Carleton Varney
and including two end tables from Joan's last apartment (also decorated by Varney). Thanks to Luke Mack for the photos.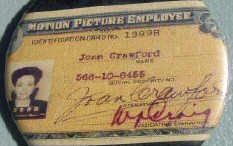 ---
Below: Checks from and to Joan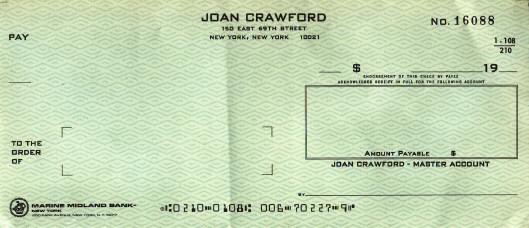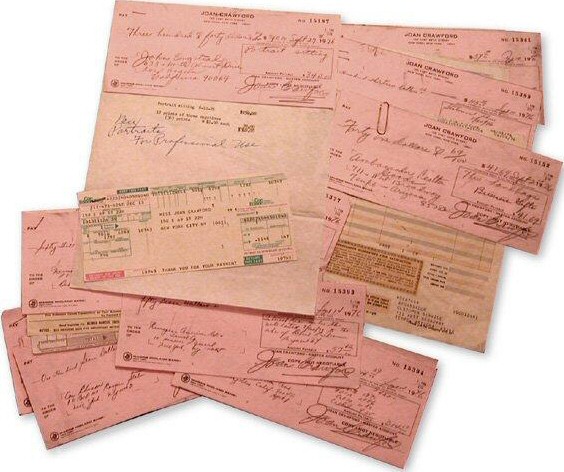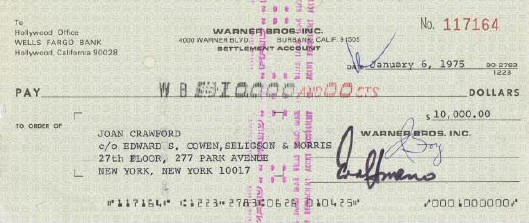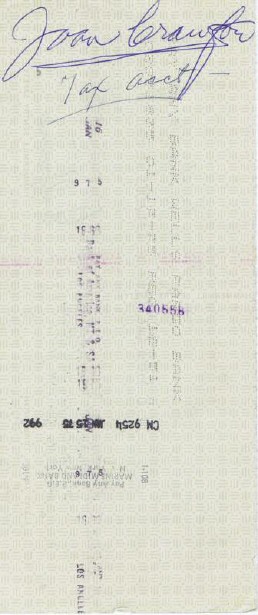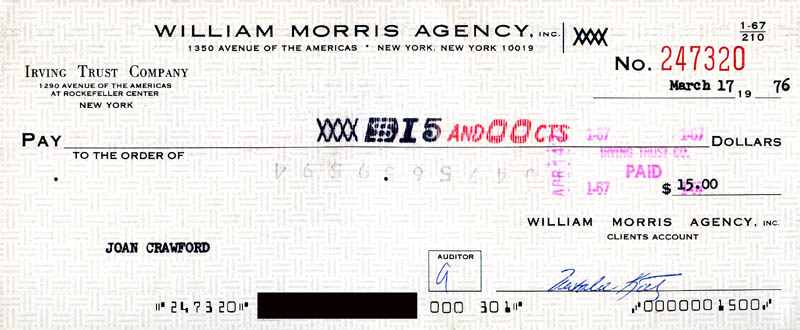 ---
The Best of Everything