The Best of Everything
Remembering Joan 2007
Joan's Ferncliff Crypt: May 10, 2007
Thursday, May 10, 2007, was the 30th anniversary of Joan's death. In the weeks prior to this date, readers of this website took up a collection to buy flowers in remembrance of Joan. As it had done in the past 2 years, Cascade Florists of Hartsdale again did a beautiful job with the flower arrangement and accompanying card with our messages. Thanks to both Cascade and to Joan fans for helping to remember her today.
Below are photos from my visit to Joan's crypt this Thursday. (Many thanks to my roommate for driving me to Hartsdale and for wrangling a wheelchair for me from our building's doorman! I've been unable to walk for the past week due to...cat-bites (!)...and there's no way I could have gotten out there on my own. So, thanks to "Baby Jane" from "Blanche"!) :)
(For more Ferncliff photos, see also the 3 pages of photos and flowers from my March 2006 visit to Ferncliff on Joan's birthday. And the page of photos from my March 2008 visit.)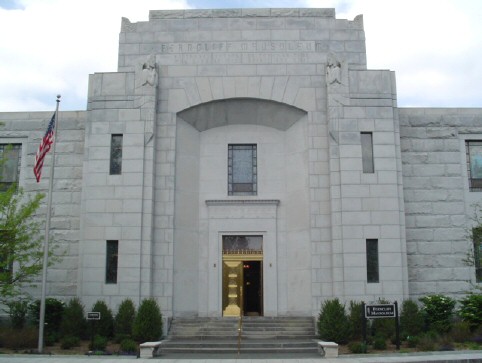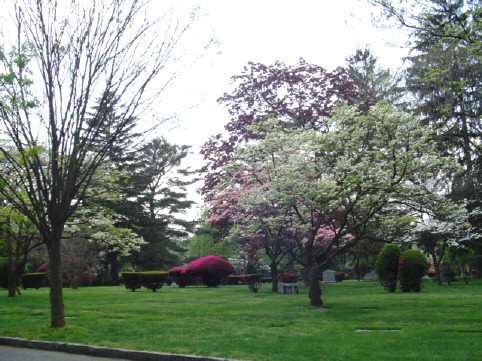 Above: Entrance to the main mausoleum (where Joan is interred) and the cemetery grounds, May 10, 2007.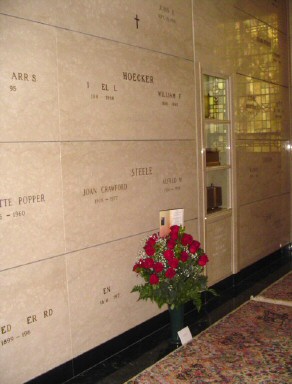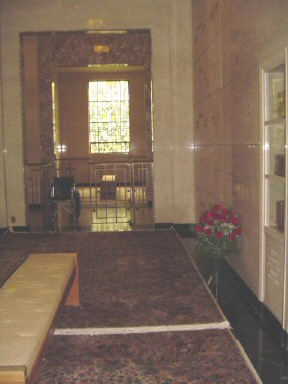 Above: Views of Joan's crypt and flowers from (1) the entrance to the crypt, and (2) inside the crypt, looking toward the entrance.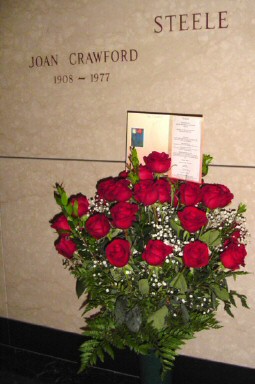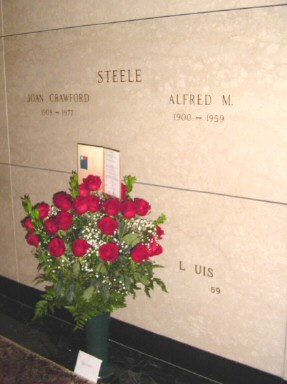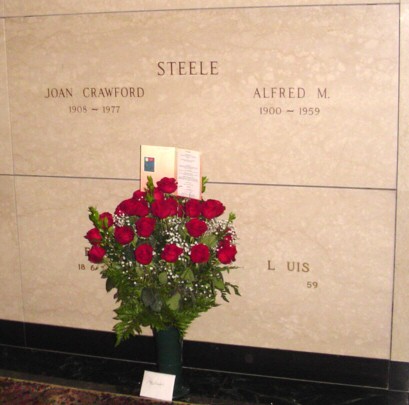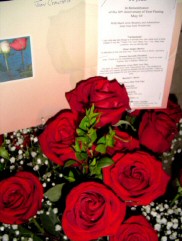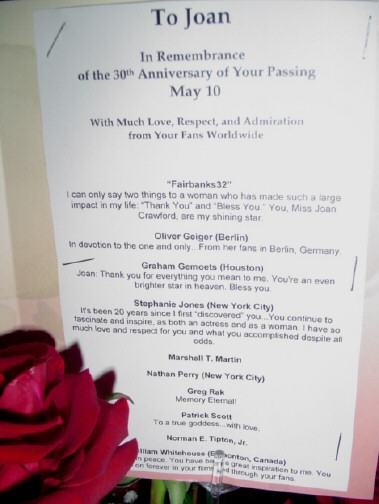 Above: A close-up of the messages we sent.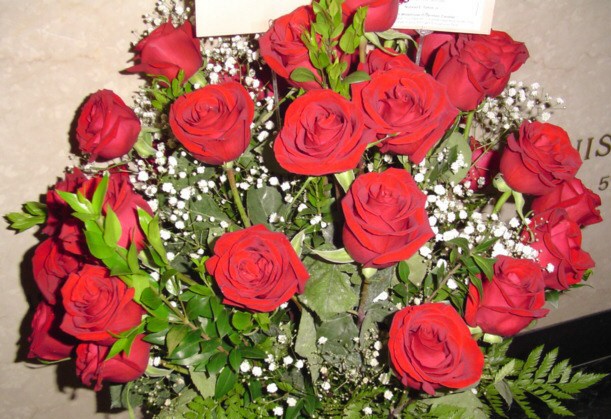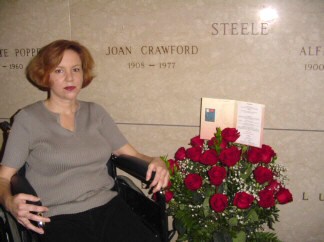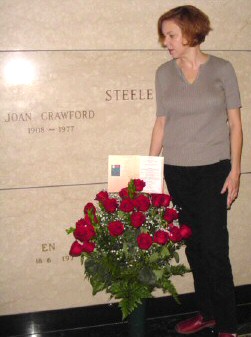 Above: Witness the healing power of Joan! In the photo on the left, I'm wheelchair-bound. With a ridiculously posed somber look on my face. On the right...I can stand, I can stand! :) Below: Thanks to everyone who honored Joan on the 30th anniversary of her death. I'm glad I was able to visit Ferncliff on this day to pay my respects.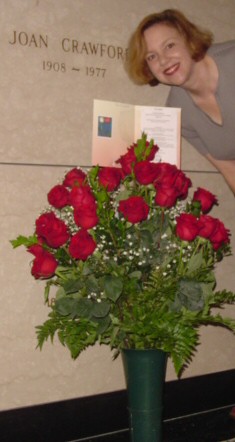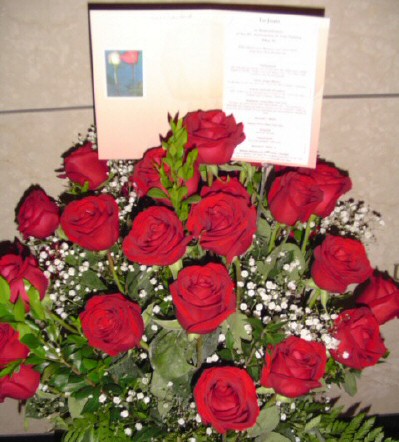 ---
The Best of Everything