The Best of Everything
Remembering Joan 2008
Joan's Ferncliff Crypt: March 23, 2008
This Easter Sunday--March 23, 2008--was the date on which Joan would have been 100 years old, according to her "official" birth year of 1908. (Though, more likely, she was born in either 1905 or 1906.)
For the third year in a row, I traveled out to the Ferncliff Mausoleum in Hartsdale, New York (about 40 minutes north of NYC), to pay my respects. And, for the fourth year in a row, readers of this website took up a collection to buy flowers to honor her. Thanks to Joan's fans worldwide, and again to Cascade Florists of Hartsdale, for helping to remember her so beautifully.
(For more Ferncliff photos, see also the 3 pages of photos and flowers from my March 2006 visit to Ferncliff on Joan's birthday. And the page of flower photos from my May 10, 2007, visit, on the 30th anniversary of her death.)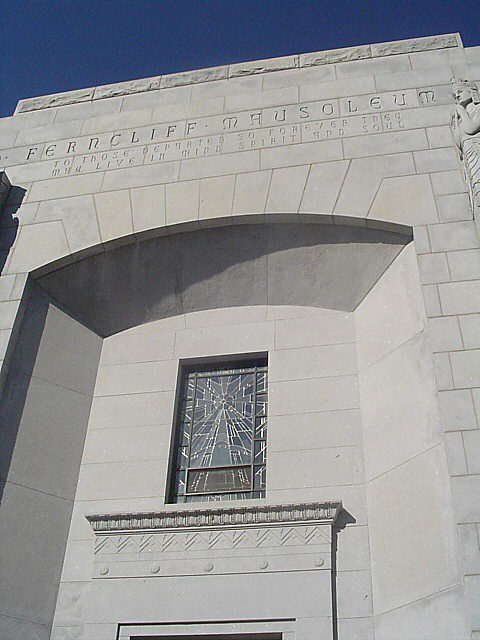 Above: The entrance to the mausoleum. Below: Joan's crypt and the flowers that fans had delivered for her birthday.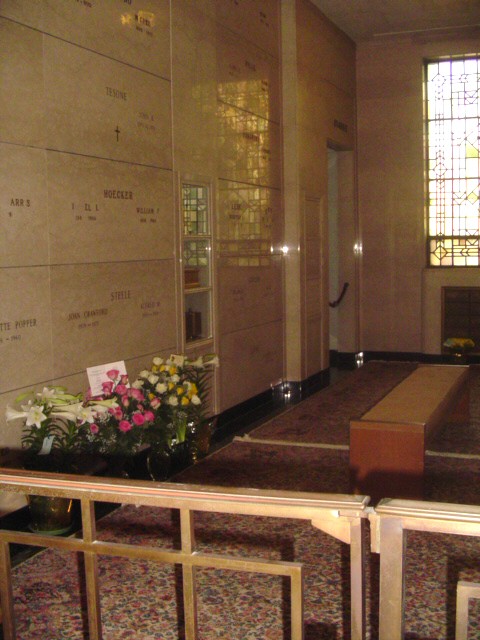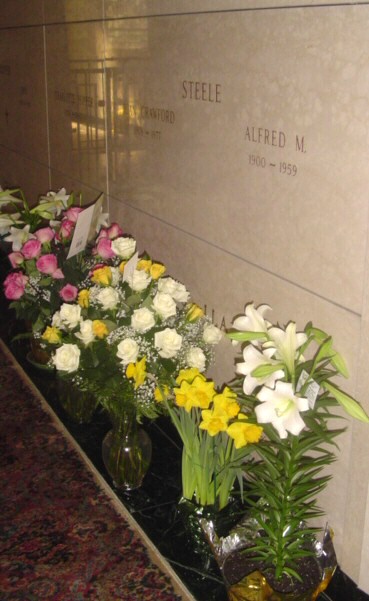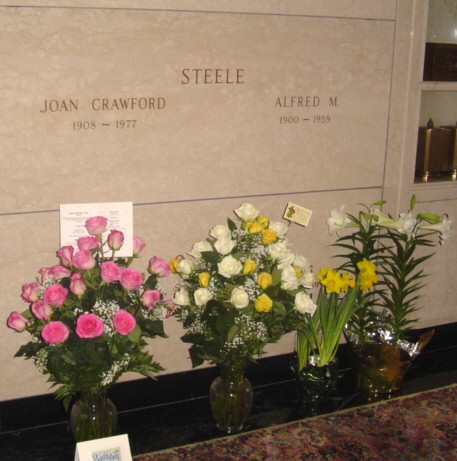 Below are closer shots of the pink roses and card that readers of this website sent.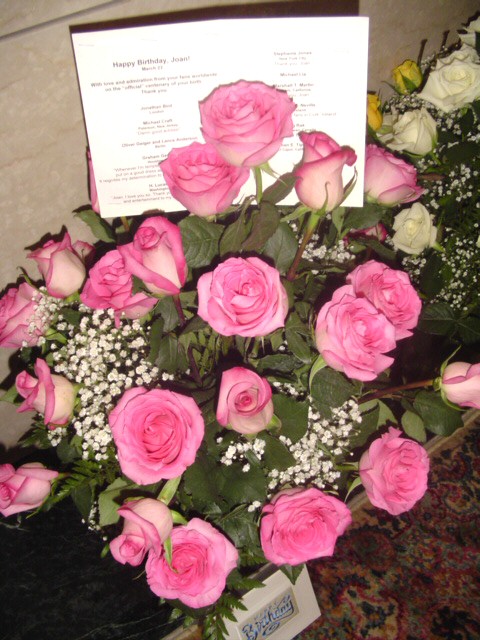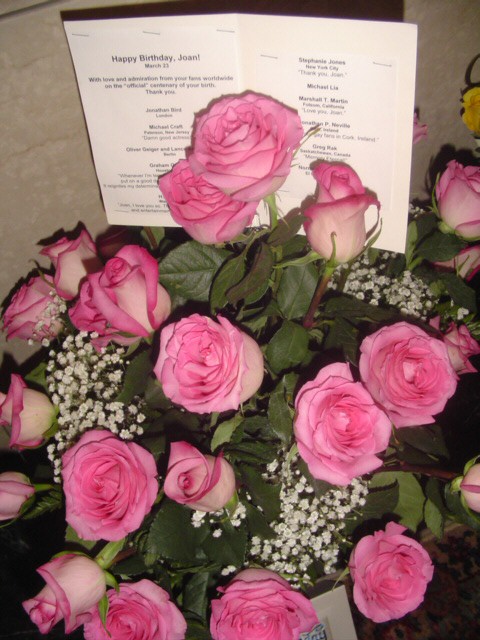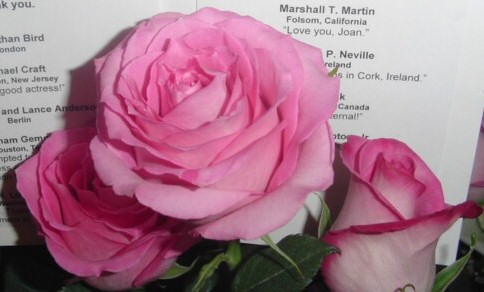 Below are close-ups of the loving cards from other Joan fans.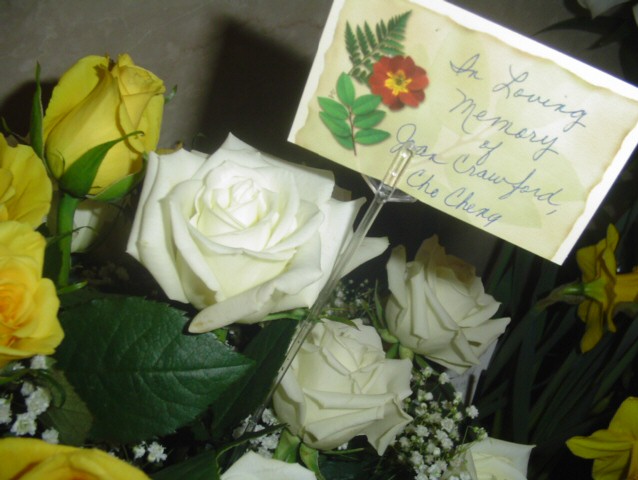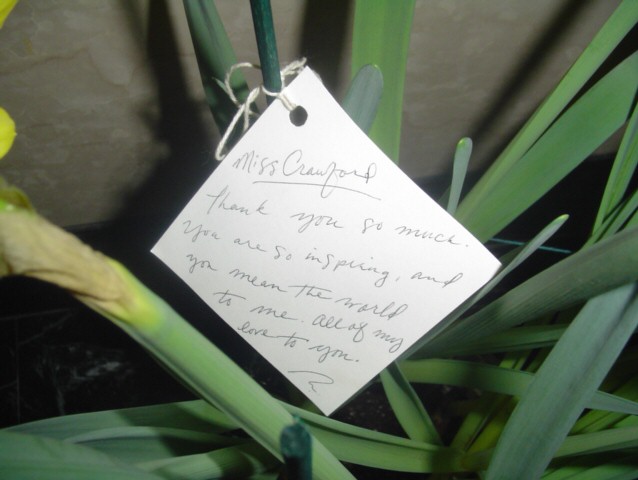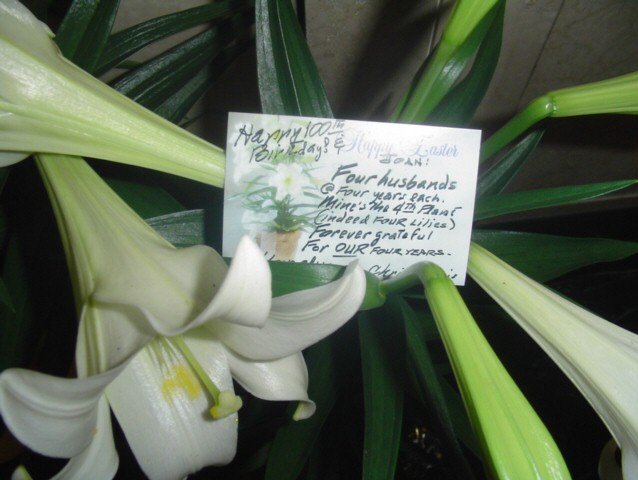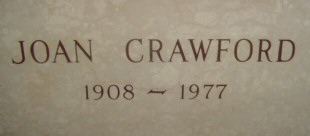 ---
The Best of Everything