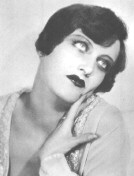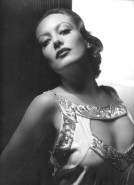 The Best of N
National Film Registry • Jean Negulesco • Roy Newquist • William Nigh •
Night Gallery • Kathleen Nolan • No More Ladies • Norconian Club • Ramon Novarro
---
National Film Registry. In 2008, Joan's Johnny Guitar was added to the list of films included for special preservation by the National Film Registry of the US Library of Congress. Johnny G joins Mildred Pierce, which was added in 1996, and Grand Hotel and The Women, which were added in 2007.
2008 info about the Registry from their website (including how to nominate films):
Congress first established the National Film Registry in the 1988 National Film Preservation Act, and most recently extended the Registry with passage of the National Film Preservation Act of 2005 (part of the Family Entertainment and Copyright Act of 2005, Public Law 109-9). Along with mandating continuing implementation of a plan to save the American film heritage, this law authorizes the Librarian of Congress (after reviewing public suggestions and consulting extensively with film experts and the 44 members and alternates of the National Film Preservation Board) to select up to 25 films each year for inclusion in the Registry.
The 475 films chosen during the first nineteen years illustrate the vibrant diversity of American film-making, and range from well-known Hollywood classics (Casablanca, The African Queen, and A Night at the Opera) to landmark independent, documentary and avant-garde masterpieces (Nothing But a Man, Louisiana Story, and Meshes of the Afternoon).
For consideration, please forward recommendations (limit 50 titles per year) via email to: sleg@loc.gov.
Email is preferred given security issues on Capitol Hill and delays in postal delivery. To submit via regular mail:
National Film Registry
Library of Congress, MBRS Division
Washington, D.C. 20540
Attn: Steve Leggett

Updated List of Films. Home page.
---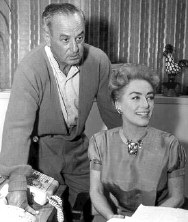 Negulesco, Jean.
---
Newquist, Roy. Interviewer of Joan for Conversations with Joan Crawford (1980, Citadel Press). Between 1962 and 1977, they spoke by phone 33 times and met 21 times. The book grew out of what was a proposed series of articles for McCall's magazine that she was to have edited before publication. (One article appeared there in August '77 after her death.)
---
---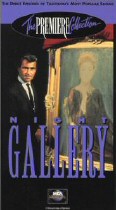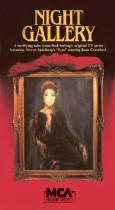 Night Gallery. Supernatural TV series hosted by Rod Serling. Joan appeared in the pilot episode (11/8/69), in a segment called "Eyes." She was directed by Steven Spielberg, in his first industry job. (See also the Joan TV page for more info.)
---
---
No More Ladies. MGM, 1935. Directed by Edward Griffith and George Cukor, 79 minutes. Joan stars as society girl "Marcia Townshend Warren" in her 4th film with husband Franchot Tone, who plays a good-hearted suitor. Robert Montgomery co-stars as her philandering husband. Says Joan in CWJC: ...another one of my personal mistakes--I interpreted the part wrong and I didn't let Cukor help me. (I could be a headstrong bitch.)
---
Norconian Club. Joan, husband Doug Fairbanks Jr., and Leslie Howard and wife vacationed here together in July 1930. Located near the town of Norco (north of Corona, California, and just east of Riverside), this 700-acre luxury resort was built by Rex Clark in 1928 and in its early days was a frequent vacation spot for Hollywood stars. The resort included a casino, golf course, 55-acre lake, spa, and 5-story hotel. Clark sold the resort to the Navy in 1941. (Thanks to Dario for info on the club and the link!)
---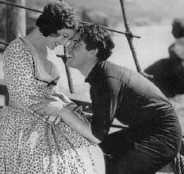 Novarro, Ramon. (2/6/1899 - 10/30/1968) Novarro was born Jose Ramon Gil Samaniegos in Mexico and came with his parents to Los Angeles after the 1913 Mexican Revolution. He began his movie career as a film extra in 1917 and first starred in 1922's The Prisoner of Zenda. He subsequently co-starred with the most prominent MGM leading ladies: with Shearer in The Student Prince (1927); Joan in Across to Singapore (1928); Garbo in Mata Hari (1932). His biggest film, perhaps, was 1926's Ben Hur. He left MGM in 1935, after which his film career dropped off considerably. His last role was in 1960's Heller in Pink Tights.
In the book Beyond Paradise (by Andre Soares, St. Martin's Press), Novarro lover and columnist Herbert Howe is quoted as saying that Novarro found Joan "very endearing, sincere, and bouyant" and that when Novarro's career was at a low point and he had been charged a number of times for driving while intoxicated, Novarro blurted out to the press that he wished he were dead; Joan subsequently wrote to him and asked him to call her if he needed someone to talk to.
Novarro was murdered in 1968 by two young male prostitute brothers that he'd contacted through an escort agency. The brothers were released from prison, thanks to California's liberal criminal laws, in the mid-'70s.